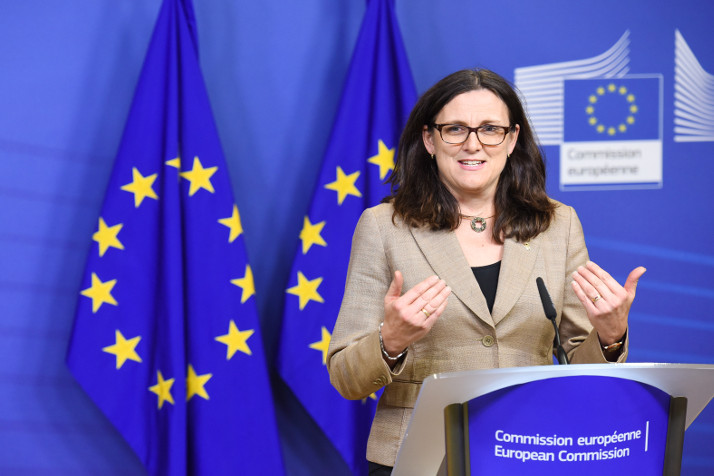 The European Commission and the Canadian Government agreed a new approach on investment protection and dispute settlement in the EU-Canada Comprehensive Economic and Trade Agreement (CETA).
The agreement on a new approach on investment protection and investment dispute settlementis a clear break from the current ISDS system and shows the commitment to work together to establish a multilateral investment tribunal.
The negotiations on a free trade deal between the European Union and Canada were concluded in 2014 with a reformed investment dispute settlement system, notably with full transparency of proceedings and clear and unambiguous investment protection standards.
Following the legal revision of the text, the agreement now reached goes even further. All the main elements of the EU's new approach on investment, as outlined in the EU's TTIP proposal of November 2015 and contained in the recently concluded EU-Vietnam free trade agreement, have been included in the finalised CETA text.
As part of its ongoing commitment to transparency, the European Commission has today published the legally scrubbed text of the CETA agreement, including the agreed text on investment protection and investment dispute settlement. Once it has been translated into all EU official languages, it will be sent to the Council and the European Parliament for both institutions to debate its content and to decide on its approval.
Related Links