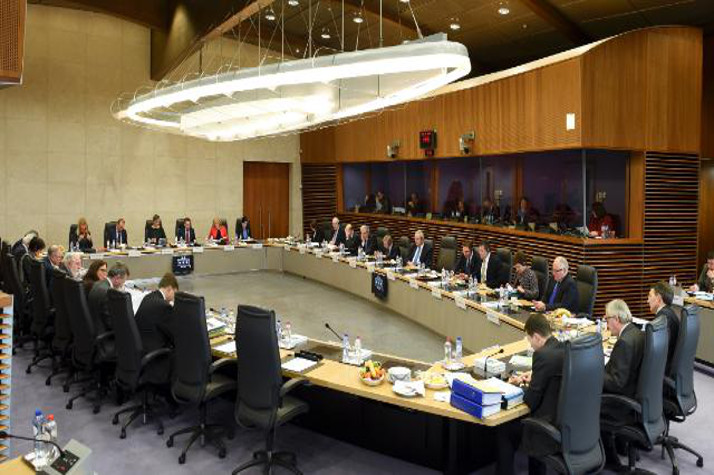 The College held orientation debates on the Commission's country reports, including macro-economic imbalances, as part of the European Semester and on Value Added Tax. It also was informed about ongoing trade negotiations.
Today, the College held an orientation debate on the Commission's country reports and on macro-economic imbalances in some Member States.
The country reports are the Commission's economic and social analysis of Member States, taking into account reforms pursued by some Member States to make their economies stronger and more resilient to shocks. They also point to challenges that will need to be addressed.
The Commission will publish the country reports this Friday (26 February 2016). Decisions in the context of the macro-economic imbalances procedure will be taken in the next few weeks.
During the other orientation debate on Value Added Tax the College discussed ways to tackle VAT fraud. VAT is an important and growth-friendly revenue source for Member States. In 2014, VAT accounted for around €976 billion. This is equivalent to 7% of the EU's GDP. Cross border VAT fraud is estimated to be responsible for a VAT revenue loss of about €50 billion annually in the European Union. The Commission finds this unacceptable and plans to put forward an Action Plan on this issue in March.
Following up on the conclusions of last week's European Council on trade, Commissioner Malmström informed the College on the state of play of several ongoing trade negotiations with key partners. The 28 Heads of State or Government asked for work to be advanced on several negotiating fronts, namely with the US, Canada, Japan, Latin America, notably Mercosur, and in the Asia-Pacific region.
Related Links