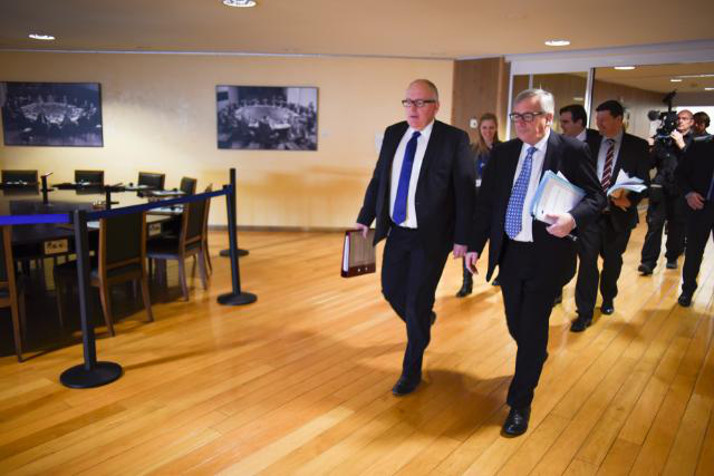 The College meeting focused on the preparations of the European Council meeting taking place this Thursday and Friday.
The main focus of the European Council will be on migration and the refugee crisis. Leaders will also seek to conclude a fair deal regarding the United Kingdom's EU membership.
During the College meeting Commissioners took the opportunity to have a last political discussion on the Commission's contribution to the summit consisting of the package on the implementation of priority actions under the European Agenda for Migration adopted last week.
Over the past days, the Commission has seen some progress and traction ahead of the summit, including significant progress on hot spots becoming operational in Greece.
Currently, President Juncker is holding a series of preparatory meetings with more than 20 Heads of State and Government in the run-up to the summit. He will also co-chair – together with European Council President Tusk - the Western Balkans Leaders' meeting on Wednesday evening. On Thursday President Juncker will hold a joint press point at 11.30 with the President of the European Parliament, Martin Schulz, and will participate in a meeting of representatives of several Member States and the Prime Minister of Turkey, Ahmet Davutoğlu, on the cooperation with Turkey in the context of the EU-Turkey Joint Action Plan.
Related Links