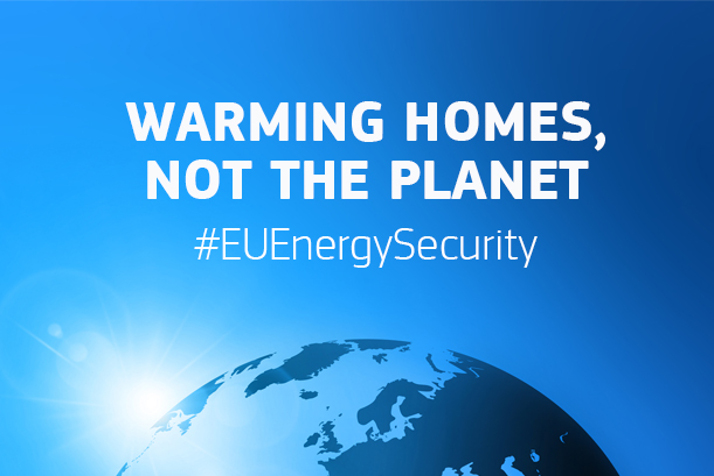 Implementing Energy Union: The Commission presented its energy security package with necessary proposals to equip the EU for global energy transition as well as to be prepared for possible energy supply interruptions.
The Commission presented a package of energy security measures to equip the EU for global energy transition to address possible energy supply interruptions. Energy security dimension is one of the cornerstones of the Energy Union strategy, a key political priority of the Juncker Commission.
The package sets out a wide range of measures to strengthen the EU's resilience to gas supply disruptions. These measures include moderating energy demand, increasing energy production in Europe (including from renewables), further developing a well-functioning and fully integrated internal energy market, as well as diversification of energy sources, suppliers and routes. Further, the proposals bring more transparency to the European energy market and create more solidarity between the Member States.
Vice-President responsible for Energy Union, Maroš Šefčovič said: "The Energy Union Strategy, launched one year ago, promised to provide all Europeans with energy which is secure, sustainable, and competitive. Today's package focuses on the security of our supply, but touches upon all three overarching goals. By reducing our energy demand, and better managing our supply from external sources we are delivering on our promise and enhancing the stability of Europe's energy market."
Commissioner for Climate Action and Energy, Miguel Arias Cañete said: "After the gas crises of 2006 and 2009 that left many millions out in the cold, we said: 'Never again'. But the stress tests of 2014 showed we are still far too vulnerable to major disruption of gas supplies. And the political tensions on our borders are a sharp reminder that this problem is will not just go away. Today's proposals are about a reliable, competitive and flexible system in which energy flows across borders and consumers reap the benefits. They are about standing together to protect the most vulnerable. And they are about securing our clean energy future: I can assure that our commitment to a clean energy transition is irreversible and non-negotiable."
The package is part of creating a resilient European Energy Union with a forward looking climate change policy, one of the priorities of the Juncker Commission. The goal of the European Energy Union, as set out in the Framework Strategy of last February, is to give EU consumers – households and businesses – secure, sustainable, competitive and affordable energy.
Related Links