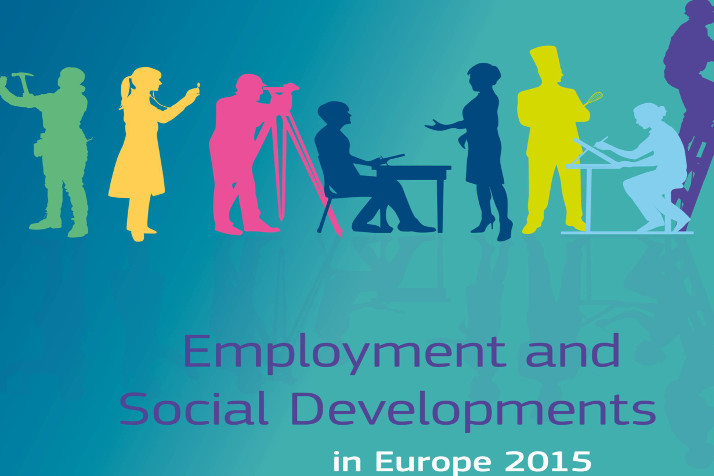 Commissioner Marianne Thyssen has presented the Commission's 'Employment and Social Developments in Europe' (ESDE) report for 2015 which gives a review of the latest employment and social trends, reflecting on upcoming challenges and possible policy responses.
This year's review reveals further positive employment and social developments in the EU. However, despite recent improvements, huge disparities still exist between Member States, in terms of economic growth, employment and other key social and labour market indicators. Many of these disparities are linked to an underutilisation of human capital on several fronts. The 2015 ESDE report looks at ways of tackling these disparities, focusing in particular on job creation, labour market efficiency, social protection modernisation and investment in people.
The ESDE 2015 review highlights the potential of self-employment and entrepreneurship to create more jobs. However, the data suggests that some groups -including young people, old people, women, and ethnic minorities-, may face stronger barriers to start their own businesses. In addition, this year's report indicates that a majority of people do not feel that they possess the necessary skills or knowledge to start a business. The ESDE review shows that targeted policies can help. These can include easier access to financing or fiscal incentives, entrepreneurship education or access to child and elderly care.
The review also reports an increase in the variety of employment contracts, which allow for flexible working arrangements and therefore increased labour market participation, but can also lead to labour market segmentation. While some new contracts offer a potential win-win situation, others bring about work uncertainty. Flexibility is important but security is also needed.
Jobs and growth remain the Commission's number one priority, and in the light of this report, Commissioner for Employment, Social Affairs, Skills and Labour Mobility, Marianne Thyssen, highlighted during a presentation press conference that the Commission is proposing to bring forward a European Pillar of Social Rights as a reference framework based on the values and principles of the 21st century Social Market Economy. The aim is for labour markets and the European Social Market Economy to become more resilient and to achieve flexibility and security in a fast-changing world.
In that same context, a review is ongoing on the occupation, health and safety legislation focusing on improving people's work/life balance and women's participation in the labour market; a new Skills Agenda will be presented to help address skill mismatches and close skills gaps and a labour mobility proposal –currently under preparation- will seek to broaden opportunities for all while ensuring that rules are clear, fair and enforceable.
Related Links