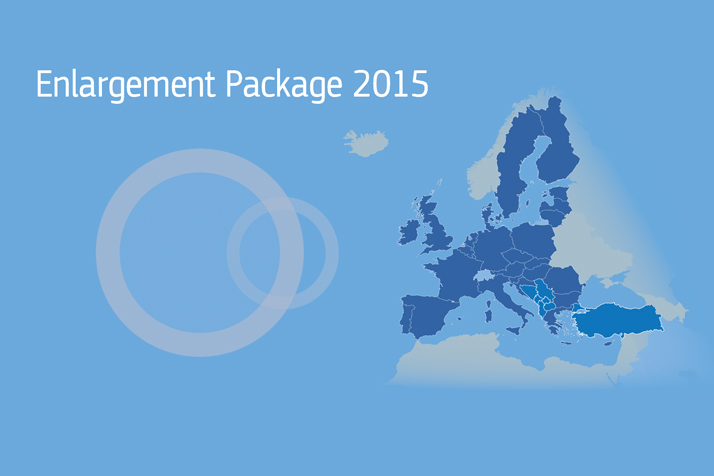 In a set of annual reports adopted today for the countries of the Western Balkans and Turkey the European Commission underlines that the enlargement process is key to strengthened economic and political stability in the region.
The European Commission assesses where the countries of the Western Balkans and Turkey stand in preparing to meet EU membership requirements, and sets out what needs to be done to address the remaining challenges.
According to the Commission, there are common challenges and the region has been seriously affected by the refugee crisis. The migration challenge makes more than ever a case for increased cooperation with enlargement countries, and the EU is providing substantial support to this end.
Regarding the state of play the Commission reaffirms that there has been important progress over the past year, however major challenges remain. Progress is being made, in particular with the adoption of relevant legislation and establishment of necessary administrative structures. However, across the board effective implementation is very often lacking.
With respect to the rule of law, judicial systems are not sufficiently independent, efficient or accountable. Serious efforts are still needed to tackle organised crime and corruption, in particular to establish track records of investigations, prosecutions and final convictions. While fundamental rights are often largely enshrined in law, shortcomings persist in practice.
Ensuring freedom of expression is a particular challenge, with negative developments in a number of countries. Public administration reform needs to be pursued with vigour, to ensure the necessary administrative capacity as well as to tackle high politicisation and a lack of transparency. The functioning of democratic institutions also requires attention. There is a need to work even more closely with local civil society actors to anchor reforms across society.
Most countries face significant challenges in terms of economic governance and competitiveness. Economic development is crucial for job creation and growth and increasing the interest of investors. The Commission has put particular emphasis on regional cooperation and boosting regional economic development and connectivity. The Commission also stresses the need for good neighbourly relations and overcoming bilateral disputes.
The Commission has introduced this year a strengthened approach to its assessments of the fundamentals and the related acquis chapters. The overarching enlargement strategy is now multiannual, covering the period of the Commission's mandate. In addition to reporting on progress, much more emphasis is put on the state of preparedness for taking on the obligations of membership.
Related Links