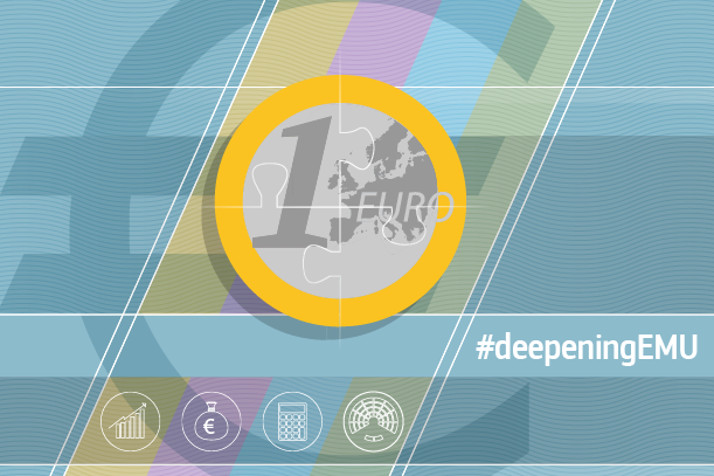 Commission unveils concrete steps for a fairer and deeper EMU and calls time on selective tax advantages of Fiat and Starbucks in Luxembourg and Netherlands respectively.
The Commission today announced concrete measure to begin the implementation of the ambitious plan to deepen EMU. It follows the presentation of the "Five Presidents' Report" by the Presidents of the Commission, the Euro Summit, the Eurogroup, the European Central Bank and the European Parliament and the subsequent launch by the Commission of Stage 1 ("Deepening by doing") of the process of completing EMU on 1 July 2015.
The package of measures adopted by the College of Commissioners entails a revised approach to the European Semester, including through enhanced democratic dialogue and further improved economic governance, such as the introduction of national Competitiveness Boards and an advisory European Fiscal Board; a more unified representation of the euro area in international financial institutions, especially the IMF. It also specifies the steps towards completing the Banking Union, notably via a European Deposit Insurance Guarantee Scheme and measures to further reduce risk in the banking system.
In addition, the European Commission decided today that Luxembourg and the Netherlands have granted selective tax advantages to Fiat Finance and Trade and Starbucks, respectively which are illegal under EU state aid rules.
Following in-depth investigations, which were launched in June 2014, the Commission concluded that Luxembourg has granted selective tax advantages to Fiat's financing company and the Netherlands to Starbucks' coffee roasting company. In each case, a tax ruling issued by the respective national tax authority artificially lowered the tax paid by the company.
Tax rulings as such are perfectly legal. They give a company clarity on how its corporate tax will be calculated or on the use of special tax provisions. However, the two tax rulings under investigation endorsed artificial and complex methods to establish taxable profits for the companies. They do not reflect economic reality. Both Luxembourg and the Netherlands have been ordered to recover the unpaid tax from Fiat and Starbucks.
Related Links