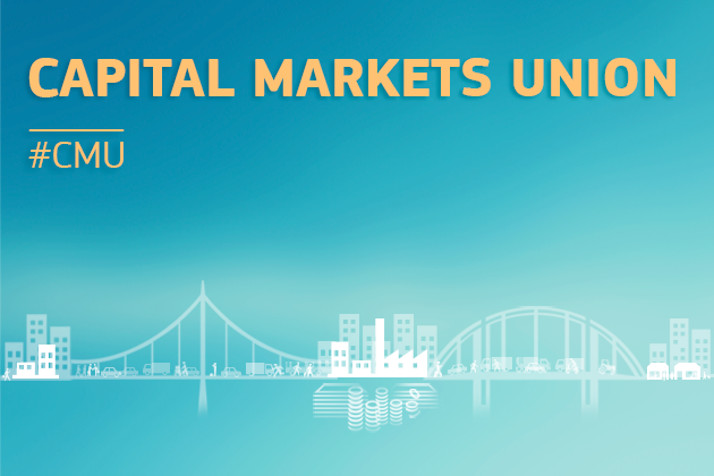 The European Commission today launched the Capital Markets Union Action Plan to boost business funding and investment financing. It also made proposals for additional €1.7 billion of EU funding in 2015 and 2016 to address the refugee crisis.
The European Commission is launching the Capital Markets Union Action Plan today to help build a true single market for capital across the 28 EU Member States. Also published today are the first and most urgent steps in that Plan, such as relaunching sound securitisation markets.
As part of the Juncker Commission priority to boost jobs, growth and investment across the
EU, the Capital Markets Union (CMU), a key pillar of the Investment Plan, aims to tackle investment shortages head-on by increasing and diversifying the funding sources for Europe's businesses and long-term projects.
European Commission Vice-President Jyrki Katainen, responsible for Jobs, Growth, Investment and Competitiveness said: "The most important part of the Investment Plan for Europe is removing obstacles to investment by deepening the single market. During my roadshows, I have heard many times that insurers struggle to invest in infrastructure projects, so I hope that with the amendment to the Solvency II delegated regulation they will have the right incentives for sound investments."
Commissioner Jonathan Hill, responsible for Financial Stability, Financial Services and Capital Markets Union said: "I want the Capital Markets Union to help European businesses, and our SMEs in particular, have a wider range of funding sources. I want it to give SMEs more options for investing their money. I want to knock down barriers to make it easier for capital to flow freely across all 28 Member States."
The CMU is a medium-term project but with some important early initiatives: The Commission is today unveiling a first set of measures to relaunch high-quality securitisation, and to promote long-term investment in infrastructure. In addition, the Commission will announce proposed changes to the Prospectus Directive before the end of the year, with a view to making it easier and less expensive for small and medium-sized companies to raise capital.
The European Commission has today also made a first set of concrete proposals for €1.7 billion of EU funding in 2015 and 2016 in order to address the refugee crisis – money EU Heads of State and Government committed to matching last week. The money will provide emergency assistance to the most affected EU Member States, increase staffing at front line EU agencies, and provide assistance and humanitarian aid in third countries. The Commission is now counting on the budgetary authority – the Parliament and Council – to fast track the adoption of these measures, as they committed to doing last week.
Related Links