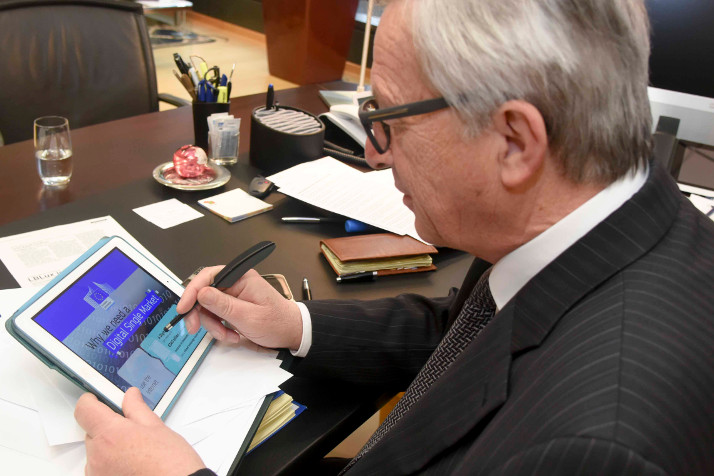 Digital technology is part of everyday life – yet many barriers remain to using it. Today the Commission discussed the Digital Single Market Strategy due for adoption in May and set out the main areas of its work.
Today, digital tools are becoming more and more pervasive. Whether you're studying, socialising, or shopping – online tools could well be helping you.
But when it comes to using those opportunities, people and businesses face many barriers: from inefficient parcel deliveries across borders, to geo-blocking of your favourite films, music or other content.
The Commission wants to trigger real change for consumers and businesses alike.
As Commission President Jean-Claude Juncker put it, "Every day, Europe is losing out by not unlocking the great potential of our huge digital single market. Jobs that should be there are not being created. Ideas – the DNA of Europe's economy! – do not materialise to the extent they should. Let's change this for the better."
A digital single market could generate up to €340 billion a year for the EU economy; it is a major priority of the Juncker Commission. Today the Commission held an orientation debate on the steps needed to achieve it, and agreed on action in three main areas:
1. Better access for consumers and businesses to digital goods and services
2. Shaping the environment for digital networks and services to flourish
3. Creating a European Digital Economy and Society with long-term growth potential
The main areas for action include issues like parcel delivery, modernising copyright, simplifying VAT, ensuring investment in high-speed internet networks, and helping people develop their digital skills. (read more in the press release).
Related Links