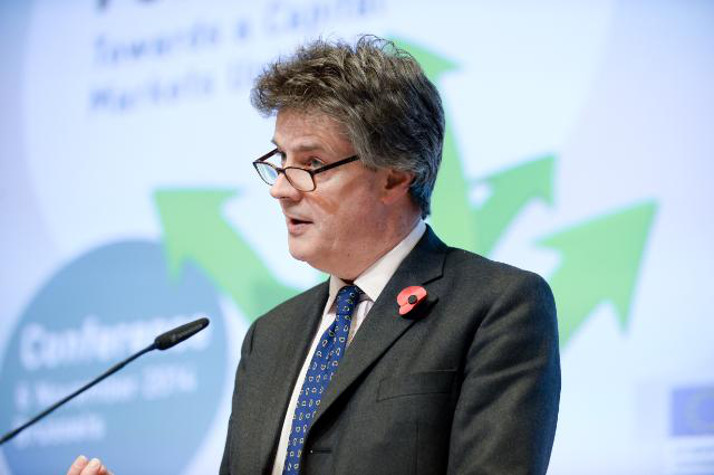 Commissioner Hill announced how the Commission intends to bring about a liquid and integrated Capital Markets Union.
Commissioner Hill opened the High Level conference Finance for growth – Towards a Capital Markets Union by presenting his priorities for Financial Stability, Financial Services and Capital Markets Union.
The conference addresses the following issues: how to kick-start growth, how to bring together public and private funding, how to increase the options businesses have for financing and how to get our economies back on track for the longer term.
Commissioner Hill said: "Good regulation underpins financial stability. It was a lack of regulation that contributed to the financial crisis. But right now, there is something else that threatens financial stability: lack of growth.
President Juncker has rightly put jobs and growth at the top of his priorities. Therefore, as Commissioner, I will be looking at everything I do through the prism of jobs and growth. […] It is in all our interests to have a successful, competitive financial services sector. We do not make our economy stronger by making our financial services weaker. I want financial services to be seen as part of the economic mainstream, not cut off from society at large.
I will be bringing forward proposals to deliver a Capital Markets Union; a project for all 28 EU Member States. […] My ambition is clear: to help unlock the capital around Europe that is currently frozen and put it to work in support of Europe's businesses, particularly SMEs. And that is where the Capital Markets Union, a new frontier of Europe's single market, comes in."
Related Links