Protecting your data: your rights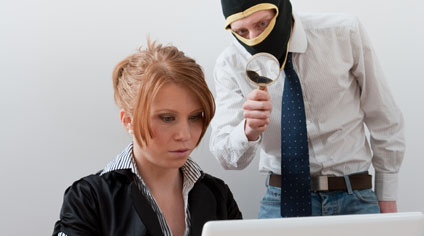 Under the Data Protection Directive, your personal data is protected from misuse and from falling into unauthorised hands. The Directive protects the rights of everyone, irrespective of nationality or place of residence.
We give our name, photograph, telephone numbers, birth date and address on a daily basis, whether to open a bank account, book a flight, apply for a job or to get a library card. Personal data is collected and processed for a variety of legitimate and necessary purposes.
However, the data that we provide directly or indirectly should not be used for purposes other than originally intended. Nor should it be passed on to entities we haven't chosen to be involved with.
When is it legal for someone to collect data about you?
Your data may be collected and used only under strict conditions and you must always be informed about the intention to collect and use your data.
What are the obligations of people who control your data?
The Directive creates obligations for the persons or entities which collect your personal data ("data controllers") who must respect your rights while processing personal data entrusted to them.
What can you ask of data controllers?
Under EU rules, you have the following rights vis à vis data controllers:
Data controllers are required to inform you when they collect personal data about you;
You have the right to know the name of the controller, what the processing is going to be used for, to whom your data may be transferred;
You have the right to receive this information whether the data was obtained directly or indirectly, unless this information proves impossible or too difficult to obtain, or is legally protected;
You are entitled to ask the data controller if he or she is processing personal data about you;
You have the right to receive a copy of this data in intelligible form;
You have the right to ask for the deletion, blocking or erasing of the data.
Decisions about you based on automated processing
Decisions that can significantly affect your life, such as granting loans or insurance, are sometimes taken on the sole basis of automated data processing.
For this reason, data controllers must adopt suitable safeguards, such as giving you the opportunity to discuss the thinking behind the processing of the data or to contest decisions based on inaccurate data.
Complaints
If you believe your data protection rights have been breached, you may also submit an official complaint.