ACTIVITIES :: Roaming :: Find your operator
Find your operator
Choose a country to find its mobile phone operators and links to their international roaming tariffs pages.
See additional information (difference between pre-paid or post-paid; inclusion of non-metropolitan territories ; EEA countries join the club).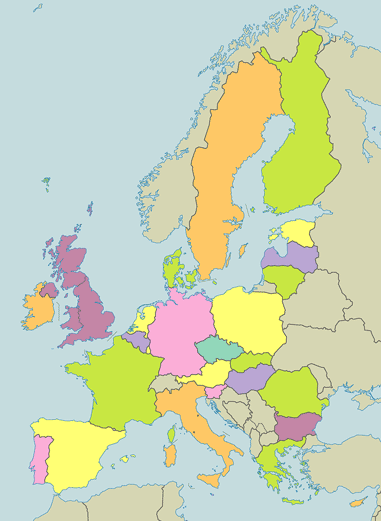 country
Pre-paid calls: you buy a card of a certain value entitling you to a certain amount of call minutes.
Post-paid calls: you 'sign up' with one operator for a period of time and pay for your calls after you make them.
Most operators offer both models – click on the above map to find your country's operators.
France includes Guyane, Martinique, Guadeloupe and Réunion.
Spain includes Canary Islands.
Portugal includes Azores and Madeira.
In 2008, the roaming regulation will be effective in the European Economic Area (EEA). Check the progress towards implementation in these countries (Norway, Iceland and Liechtenstein) with the EFTA secretariat.
The Norwegian Post and Telecommunications Authority issued a specific press release detailing the path to implementation in Norway.