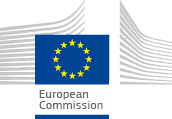 European Commission

Public health
Accessibility tools
Service tools
Language selector
Outbreak of Zika Virus Disease
Latest update of this page: 24.05.2016
Latest developments
20 May 2016 - ECDC Rapid Risk Assessment - Zika virus disease epidemic, sixth update

10 May 2016 - ECDC risk assessment: Potential risks to public health related to communicable diseases at the Olympics and Paralympics Games in Rio de Janeiro, Brazil 2016
11 April 2016 - ECDC publishes an Updated rapid risk assessment on Zika virus in the Americas and potential complications

What is the Zika Virus?
Since May 2015, Zika virus disease – an emerging viral disease transmitted by Aedes mosquito bites - has been spreading in the Americas and the Caribbean, following the first cases reported in Brazil. The arrival of the virus has been associated with a steep increase in the birth of babies with abnormally small heads and in cases of Guillain-Barré syndrome. Based on a growing body of research, there is now a scientific consensus that Zika virus is the cause of microcephaly and Guillain-Barré syndrome (GBS). The magnitude of the risk that Zika virus infection during pregnancy will result in malformations in the foetus is under investigation, but remains unknown at present. As the spread of Zika virus disease continues in the American Region, the risk of Zika-infected travellers entering Europe increases. Imported cases of Zika virus infection have been reported in several European countries. However, at this stage, in the EU the virus has only been found in travellers returning from countries affected by the virus.
On 1 February 2016, the World Health Organisation (WHO) declared the Zika Virus outbreak to be a Public Health Emergency of International Concern.
How is the Zika virus being managed in Europe?
During a health crisis, such as the Zika virus outbreak, the Commission works closely with the WHO (who is responsible for the protection of health at international level), and with EU governments to ensure that their response to cross-border health threats is coherent and well-coordinated, in accordance with Decision 1082/2013/EU on serious cross-border threats to health. The Decision lays down the responsibilities for risk assessment for the threats covered by its scope. As regards communicable diseases the European Centre for Disease Prevention and Control (ECDC) is in charge of providing risk assessment.
Watch the video for more information on Crisis Management for health threats in the EU
The video is available in English, French, German, Italian, Spanish, Polish





At the request of the Commission the European Centre for Disease Prevention and Control (ECDC) carried out a risk assessment

on Zika virus disease (latest update published on 11 April). According to the ECDC, the "risk of transmission of the Zika virus infection is extremely low in the EU" during the early spring as the climate conditions are not suitable to the mosquito which carries the virus. On the basis of the ECDC risk assessment, options for measures to control the infection and minimise the risk for travellers to affected countries are shared with health authorities in Member States.
Also in accordance with the Serious Cross-Border Health Threats Decision, the EU's Early Warning and Response System for medical emergencies has been activated, and the Health Security Committee (HSC), bringing together EU Member States and the Commission, meets regularly to coordinate Zika virus prevention and readiness (next meeting will take place in the near future).
Information to travellers and EU residents in affected areas
The information to travellers

(148 KB)

български (bg) dansk (da) Deutsch (de) eesti keel (et) ελληνικά (el) español (es) français (fr) hrvatski (hr) italiano (it) latviešu valoda (lv) lietuvių kalba (lt) magyar (hu) Malti (mt) Nederlands (nl) polski (pl) português (pt) română (ro) slovenčina (sk) slovenščina (sl) suomi (fi) svenska (sv) (dating from 16 December 2015) has been endorsed by the Health Security Committee and translations in EU languages.
(Source : ECDC Risk Assessment

)
Travellers visiting countries where there is active transmission of Zika virus should be made aware of the ongoing outbreak of Zika virus infection. A list of countries and territories with documented autochthonous transmission during the past two months is available on the ECDC website.
Travellers visiting these countries, and EU citizens residing in these countries, should take measures to prevent mosquito bites indoors and outdoors, especially from sunrise to sunset when Aedes mosquito vectors are most active in biting. These measures include:

The use of mosquito repellent in accordance with the instructions indicated on the product label.
Wearing long-sleeved shirts and long trousers, especially during the hours when the type of mosquito that is known to transmit the Zika virus (Aedes) is most active.
Sleeping or resting in screened or air-conditioned rooms, otherwise use mosquito nets, even during the day.

Pregnant women and women who are planning to become pregnant should consider postponing non-essential travel to affected areas until after delivery.
Pregnant women who plan to travel to affected areas and pregnant women residing in affected areas should consult their healthcare providers for advice and follow strict measures to prevent mosquito bites.
Travellers with immune disorders or severe chronic illnesses should consult their doctor or seek advice from a travel clinic before travelling, particularly on effective prevention measures.
Travellers to Zika-affected areas and EU citizens residing in affected areas should be advised that using condoms could reduce the risk of sexual transmission through semen.
For travellers returning from areas with transmission of Zika virus:
Pregnant women who have travelled or resided in areas with Zika virus transmission should mention their travel during antenatal visits in order to be assessed and monitored appropriately.
In order to protect the foetus, male travellers returning from affected areas should consider using a condom with a pregnant partner until the end of pregnancy.
Travellers showing symptoms compatible with Zika virus disease within two weeks of return from an affected area are advised to contact their healthcare provider and mention their recent travel.
On 11 April, WHO published an update of its travel health advice on Zika virus in which they advise travellers returning from areas with ongoing Zika virus transmission to practise safer sex for at least one month after returning, in order to reduce the potential risk of onward sexual transmission. This WHO guidance will be reviewed and the recommendations updated as new evidence emerges.
So far, twenty-eight EU/EEA countries have advised pregnant women to delay travels to Zika affected areas.
Scientific advice
Official websites
European Union
World Health Organization
US CDC - Centers for Disease Control and Prevention