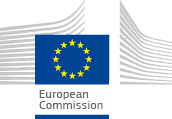 European Commission

Public health
Accessibility tools
Service tools
Language selector
Anticipating future skills needs
Anticipating future skills needs for health professionals is crucial to meet the new demands of health care, for example:
the shift from care in hospitals to the provision of care closer to home - to cope with elderly patients with multiple chronic conditions, such as heart disease and diabetes.
the growth of new technologies, new medical appliances and diagnostic techniques which requires technical know-how in addition to clinical knowledge
the expansion of e-health, which enables distant diagnostics services, requires new ways of working.
New call for tender on Healthcare assistants
On July 16th CHAFEA has launched a call for tender concerning the support for the definition of core competences of healthcare assistants. The objective of this call for tender is to carry out a study which will explore the feasibility and prepare for a future suggestion for the establishment of a Common Training Framework (CTF) for healthcare assistants in the European Union. The deadline for this call for tender is 12 September 2014. More information can be found here.
Pilot network of nurse educators and regulators
The pilot network has examined the scope of skills and competences of healthcare assistants for potential uptake in national education and training programmes. The report can be found here

(2 MB).
Sector skills councils
Sector skills councils are platforms at sector level where stakeholders seek to gain insight into the likely developments in employment and skills needs. A study is underway to examine the feasibility of setting up a European Skills Council in the area of nursing and care.
Sector skills alliance
To help bridge the gap between education and employment, the Commission has launched a call for a pilot EU sector skills alliance in the healthcare sector.