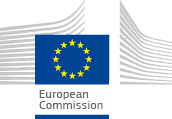 European Commission

Public health
Accessibility tools
Service tools
Language selector
Medicinal Products for Veterinary Use
Revision of the legal framework for veterinary medicinal products
In the context of co-decision procedure concerning the proposal for a Regulation on residue limits of pharmaceutical products in foodstuffs the Commission made the following declaration :
"…an assessment of the problems in the application of the veterinary medicinal products directive with a view to making, where appropriate, legal proposals."
COM (2008) 912, 8.1.2009

The revision is included in the Commission Work Programme in a package with a proposal for revision of medicated feed legislation .
Commission Work Programme see point 18 on page 23.

The purpose of this revision will be to increase the availability of veterinary medicinal products, to reduce the administrative burden on enterprises, to improve the functioning of the internal market for veterinary medicinal products and to assess the possibilities to have an improved response to antimicrobial resistance related to the use of veterinary medicines. In the roadmap are described the problem definition, the objectives and the options of the initiative.
An online public consultation was carried out between 13 April and 15 July 2010:
In 2010-2011 a study was carried out to quantify the main perceived problems, to suggest policy options to resolve them and to assess the impact:
A stakeholder meeting will take place on 23rd September 2011:

If you are a European stakeholder and interested to participate you should send a request for participation to sanco-pharmaceuticals@ec.europa.eu:

The revision will contribute to realisation of certain actions in the Animal Health Strategy .

Contact:
Unit SANCO D3 - Pharmaceuticals
SANCO-PHARMACEUTICALS@ec.europa.eu
26/04/2013
Reply of Directorate General Health and Consumers to letters of Pestizid Aktions-Netwerk e.v.

(31 KB)