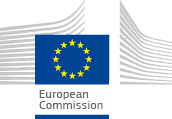 European Commission

Public health
Accessibility tools
Service tools
Language selector
Medicinal Products for Veterinary Use
Legal framework governing medicinal products for veterinary use in the EU
The EU legal framework for veterinary medicinal products is intended to ensure a high level of health protection and to promote the functioning of the internal market, with measures which moreover encourage innovation. It is based on the principle that the placing on the market of medicinal products is made subject to the granting of a marketing authorisation by the competent authorities.
A large body of legislation has developed around this principle, with the progressive harmonisation of requirements for the granting of marketing authorisations since the 1960s, implemented across the EEA.
Community authorisation procedures (centralised, mutual recognition) are in place since the mid-90s and in addition the system is supported by a Community regulatory agency in charge of providing the EU institutions with scientific advice on medicinal products: the European Medicines Agency (EMEA).
The requirements and procedures for the marketing authorisation for veterinary medicinal products, as well as the rules for the constant supervision of products after they have been authorised, are primarily laid down in Directive 2001/82/EC

and in Regulation (EC) No 726/2004

. These texts additionally lay down harmonised provisions in related areas such as the manufacturing, wholesaling or advertising of veterinary medicinal products.
In the area of veterinary medicinal products, Community rules have also been laid down to ensure the protection of consumers against possible harmful effects resulting from the exposure to residues of veterinary medicinal products present in foodstuffs. These are laid down in Regulation (EC) No 470/2009

on maximum residue limits.
All Community legislation in the area of veterinary medicinal products is contained in volume 5 of "The Rules Governing Medicinal Products in the European Union".
To facilitate the interpretation of the legislation and its uniform application across the EU, numerous guidelines of regulatory and scientific nature have additionally been adopted: