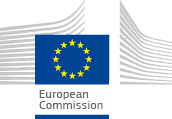 European Commission

Public health
Accessibility tools
Service tools
Language selector
Joint procurement of pandemic influenza vaccines
Vaccination with a strain-specific pandemic vaccine is considered one of the most effective countermeasures for protecting individuals in the event of a pandemic.
As a result of the EU wide review of pandemic influenza vaccination strategies

(2 MB) and discussions on lessons during the influenza pandemic A(H1N1)2009, Member States called upon the Commission in the Council Conclusions of 7 December 2010 to develop "a mechanism for joint procurement of vaccines and antiviral medication which allows Member States, on a voluntary basis, common acquisition of these products or common approaches to contract negotiations with the industry, clearly addressing issues such as liability, availability and price of medicinal products as well as confidentiality"
In accordance with this mandate and in close coordination with the Member States, the Commission is currently working on the development of such voluntary cooperation mechanism. With the overall objective of ensuring a high level of protection against pandemic influenza within the Union, this mechanism aims at
improving solidarity between participating Member States by guaranteeing minimum level of equitable access to pandemic influenza vaccines
improving the purchasing power of the participating Member States
Under this initiative, participating Member States would not be obliged to purchase these products but would rather have a secured access to these essential medical countermeasures should a pandemic influenza outbreak occur.
The organisational and procedural rules of the joint procurement will be laid down in a Joint Procurement Agreement signed by the Commission and all participating Member States.
At the request of the association of European Vaccines Manufacturers (EVM) discussions have taken place where manufacturers of pandemic influenza vaccines could ask further information on the initiative to jointly procure pandemic influenza vaccines.