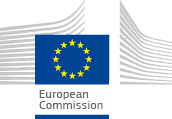 European Commission

Public health
Accessibility tools
Service tools
Language selector
Pictorial health warnings
The
Tobacco Products Directive (2001/37/EC)
introduced new health messages to be put on tobacco products and dramatically increased the size of the warnings.
The Directive set out
two general warnings
– "Smoking kills" and "Smoking seriously harms you and others around you" – and 14 additional warnings, to be placed on the front and back of each pack.
While the current text warnings have been a success, it is now important to reinforce and amplify the messages by complementing them with graphics.
In May 2005, the Commission adopted a
library of 42 colour photographs and other illustrations
– three for each of the additional health warnings. This way, Member States can choose the images best suited to their population.
Evidence from countries where pictorial warnings have already been introduced shows that images have a greater impact than text warnings alone.

Flash Eurobarometer 253:
Survey on Tobacco. Analytical report

(3 MB)
+
Summary (prepared by SANCO)

(112 KB)

Overview of the combined warnings designed for use in each Member State
High resolution pictures