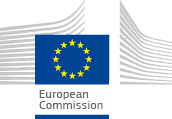 European Commission

Public health
Accessibility tools
Service tools
Language selector
Ban on cross-border tobacco advertising and sponsorship
Tobacco advertising increases consumption in several ways, most importantly by encouraging children or young adults to start smoking. It also encourages smokers to increase consumption, reduces smokers' motivation to quit, encourages former smokers to resume and creates an environment in which tobacco use is seen as familiar and acceptable and the warnings about its health are undermined.
The
Tobacco Advertising Directive (2003/33/EC)

has an EU wide ban on cross-border tobacco advertising and sponsorship in the media other than television. The ban covers print media, radio, internet and sponsorship of events involving several Member States, such as the Olympic games and Formula One races. Free distribution of tobacco is banned in such events. The ban covers advertising and sponsorship with the aim or direct or indirect effect of promoting a tobacco product.
Tobacco advertising and sponsorship on television was prohibited already since 1989 by the
Television without Frontiers Directive (89/552/EEC)
. This Directive will be replaced by the
Audiovisual Media Services Directive (2007/65/EC)

adopted in December 2007, which extends the application of this ban to all forms of audiovisual commercial communications, including product placement.
In May 2008 the Commission published a
Report on the implementation of the Tobacco Advertising Directive

(201 KB)

български (

bg

)
čeština (

cs

)
dansk (

da

)
Deutsch (

de

)
eesti keel (

et

)
ελληνικά (

el

)
español (

es

)
français (

fr

)
italiano (

it

)
latviešu valoda (

lv

)
lietuvių kalba (

lt

)
magyar (

hu

)
Malti (

mt

)
Nederlands (

nl

)
polski (

pl

)
português (

pt

)
română (

ro

)
slovenčina (

sk

)
slovenščina (

sl

)
suomi (

fi

)
svenska (

sv

)
The
Council Recommendation (2003/54/EC) on the Prevention of Smoking and on Initiatives to improve tobacco control

covers other forms of tobacco promotion. It recommends Member States to prohibit the use of tobacco brand names on non-tobacco products or services; the use of promotional items and tobacco samples, the use and communication of sales promotion, such as a discount, a free gift, a premium or an opportunity to participate in a promotional contest or game; the use of billboards, posters and other indoor or outdoor advertising techniques (such as advertising on tobacco vending machines); the use of advertising in cinemas and any other forms of advertising, sponsorship or practices directly or indirectly addressed to promote tobacco products.
At international level
Article 13 of the WHO Framework Convention on Tobacco Control (FCTC)

lays down the obligations of the Parties to ban or restrict tobacco advertising, promotion and sponsorship. In July 2007 the Conference of the Parties under this Convention decided to establish a working group whose task is to develop comprehensive draft guidelines on the implementation of Article 13 of the Convention and to present recommendations on key elements of a protocol on cross-border advertising, promotion and sponsorship, which would be complementary to these guidelines.
The
third Conference of the Parties adopted such Guidelines
at its meeting in November 2008 in Durban.
Press releases on infringement cases

Commission takes action against Member States breaking the tobacco sponsorship ban

Tobacco advertising: European Commission takes action against four non-compliant Member States

Commission refers Germany to the European Court of Justice on tobacco advertising

Tobacco advertising: European Commission takes action against two non-compliant EU Member States
Case C-380/03 - Federal Republic of Germany v European Parliament and Council of the European Union
(Action for annulment – Approximation of laws – Directive 2003/33/EC – Advertising and sponsorship in respect of tobacco products – Annulment of Articles 3 and 4 – Choice of legal basis – Principle of proportionality)

Summary of the Judgement
WHO Framework convention on tobacco control

WHO Framework Convention on Tobacco Control