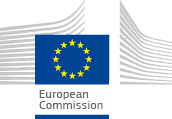 European Commission

Public health
Accessibility tools
Service tools
Language selector
Ex-smokers are unstoppable - News and events
20 k Unstoppable
On the 18th of May, more than 42 000 people, amongst which King Philippe of Belgium, took the start on the 35th edition of the annual 20 kilometres of Brussels run. Commissioner Tonio Borg and Director General Paola Testori Coggi each fired the starting shot for one of the six waves of runners departing from Parc du Cinquantenaire.
The European Commission sponsored the race within the Ex-Smokers action and distributed materials aimed at helping smokers quit and become healthy and unstoppable.
Congratulations to all SANCO colleagues who participated. See you next year, May 31st 2015!
Photo gallery
"Day of the Ex-smoker" (26 September 2013)
On the occasion of the Day of the Ex-smoker, world renowned DJ, Bob Sinclar came and play at Parc du Cinquantenaire, Brussels.
Photo gallery
"Quit Smoking With Barça" wins Silver at the Euro EFFIE Awards (19 September 2013)
At an award ceremony in Brussels last night, Quit Smoking With Barça (www.quitsmokingwithbarca.eu) was recognised with a silver Euro EFFIE award for effectiveness in marketing communications. This anti-smoking programme is a joint health venture between the European Commission and international football club FC Barcelona. It is an initiative of the Commission's wider "Ex-Smokers are Unstoppable" campaign, which also received a gold EFFIE award at last year's ceremony.
More info: http://ec.europa.eu/dgs/health_consumer/dyna/enews/enews.cfm?al_id=1418
"Quit Smoking with Barça" receives 2013 ELF award (9 September 2013)
This weekend, the 'Quit Smoking with Barça' campaign picked up the 2013 ELF (European Lung Foundation) award in recognition for its contribution to improving lung health. The award was presented at the European Respiratory Society's annual Congress which gathers around 20 000 healthcare professionals to discuss the latest advances in respiratory medicine.
More info: http://ec.europa.eu/dgs/health_consumer/dyna/enews/enews.cfm?al_id=1405
"Quit Smoking With Barça" wins at EACA Care Awards (5 June 2013)
On 5 June 2013, the "Quit Smoking With Barça" campaign won a prize at the European Association of Communications Agencies (EACA) Care Awards.
The prize was awarded for excellence in the category 'Government Bodies and Related Organisations'.
The EACA Care Awards are established to recognise excellence in social marketing. This year, the ceremony was focused on the advertising industry's contribution to society.
Standing out from the competition in this category, 'Quit Smoking With Barça' was recognised for its specific contribution to public lung health by supporting stopping smoking across Europe, with now more than 70,000 men and women registered to kick the habit with the programme. In total, the "Ex-smokers are unstoppable" campaign is helping nearly 400 000 smokers to quit smoking across Europe.
This award marks an important benchmark for the campaign as the initiative was judged the winner by a panel comprising members of the European Parliament, advertising agencies and trade press professionals amongst strong competition.
Photo gallery
World No Tobacco Day 2013: Major milestone in the "Ex-Smokers are Unstoppable" campaign
To mark World No Tobacco Day 2013, the Commission is proud to announce that since the campaign's launch in 2011, more than 380,000 Europeans have signed up to the "Ex-Smokers are Unstoppable" smoking cessation tool, a significant step towards the goal of helping half a million people to quit smoking by the end of 2013.
Another major success for the European Commission in the goal towards a smoke-free Europe is the 'Quit Smoking with Barca' initiative which was launched in December 2012. It has since attracted more than 72,000 football fans to quit smoking with the guidance of Barca's players, coaches and staff.
"Ex-Smokers are Unstoppable" events are taking place across Europe to coincide with this year's World No Tobacco Day activities. On 29 and 30 May 2013, the Irish Cancer Society is hosting the 2013 Official Conference for the European Week Against Cancer, taking place in Dublin. This conference which takes place during the EU Irish Presidency is focusing on tobacco control, physical activity and reducing alcohol-related harm.
Watch the message from Commissioner Borg, congratulating ex-smokers:
"Ex-Smokers are Unstoppable" in the 20km of Brussels! (26 May 2013)
This year again, a team of approximately 1,600 runners from European Institutions took part in the race, proud to fly the flag for aspiring ex-smokers.
To help more Belgians quit smoking, the "Ex-Smokers are Unstoppable" campaign has enlisted the help of Karel Lismont, two-time olympic medal winner and European and Belgian Champion, and Willy Polleunis, 5 times Belgian Champion in cross country. Both addressed runners at the start of the race. For Karel Lismont, : "The Brussels 20km is an ideal platform to celebrate and promote the benefits of a healthy, smoke-free lifestyle, and I am proud to support the campaign to encourage people to stop smoking and become 'Unstoppable' in their smoke-free lives".
Thousands of participants and spectators learnt about the positive aspects of giving up smoking and saw demonstrations of iCoach smoking cessation tool (www.exsmokers.eu).
Photo gallery
Game on for millions of smokers. European Commission and Barca launch "Quit Smoking With Barca" in Camp Nou
Want to quit smoking? Get personal help from FC Barcelona players!
This video is also available in MP4 format

(20 MB)
For more information on the campaign, check the official website "Quit smoking with Barça"
Access the Barça icoach app via your mobile phone:
Why did they quit smoking?
Want to see the first 11 Barça fans from 11 EU countries sign up for Barça icoach?
This video is also available in MP4 format
See the photo gallery of the launch event in Camp Nou stadium
Read the full press releases by country
EU and FC Barcelona team up against smoking
Brussels, 18 September 2012 - The partnership "Quit Smoking with Barça" between the football club FC Barcelona and the Commission's "Ex-smokers are Unstoppable" campaign is now official.
Commissioner Dalli, FC Barcelona President Rosell and the Club's Medical Director, Dr Monés met today to formalise the combination of the pan-EU "Ex-smokers are Unstoppable" campaign and Barça's "Sense Fum" movement.
With tobacco accounting for nearly 700 000 premature deaths per year in the EU, both parties are determined to do their bit to reduce the burden of smoking and tobacco-related disease and death.
Today also sees the launch of the "Ex-smokers" iCoach tool as a mobile app both for iOS and Android systems. It offers users easy access to the health coach even when they are on the move.
The App is available via www.exsmokers.eu/mobile, and in the Apple Store under "Exsmokers iCoach".
Video gallery
Watch the movie
Instructions for the mobile app
Useful links:
QR code linking to the app