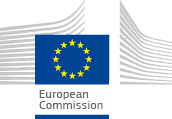 European Commission

Public health
Accessibility tools
Service tools
Language selector
'Ex-Smokers are Unstoppable' (2014-2016)
European Commission continues to encourage smokers to stub out their last cigarette
According to Health and Food Safety Commissioner, Vytenis Andriukaitis "Nearly 700,000 people die from tobacco-related causes every year in the EU. More people die from cigarettes than from car accidents, crime and drug abuse put together. That is why I am committed to boosting EU action to reduce tobacco-related illness across the EU through legislation, the awareness raising campaign 'Ex-smokers are Unstoppable', and cooperation with Member States, civil society and other international partners."
The new edition of 'Ex-Smokers are Unstoppable' is more determined than ever to help 25 to 34 year old smokers abandon tobacco by making them realise the many benefits of a smoke-free lifestyle and providing the tool to get them there. Better health and well-being, more disposable income and ultimately a better quality of life await those who decide to quit smoking.
Ex-Smokers sparkle brighter, indeed!
A digital map of Europe with 9,463 sparklers was revealed in Brussels by Health and Food Safety Commissioner, Vytenis Andriukaitis on October 30th, this year's Day of the Ex-Smoker. Ex-smokers all over Europe celebrated their healthier, smoke-free life by lighting a sparkler on the map. Sparklers could also be lit to recognise the success of a loved one who also quit the habit.
The "Ex-smokers are unstoppable" challenge will run until the end of the year to continue proving that Ex-smokers sparkle brighter indeed!
iCoach users shared photos of their "brightest moments" on the @EU_Health Twitter and Instagram social media accounts.
"…Giving up smoking is an achievement to be proud of, an achievement which can change your life. Today we celebrate thousands of ex-smokers who shine bright across Europe. I congratulate them all – they are an inspiration to those who are still struggling to quit," said Commissioner Vytenis Andriukaitis.
Sign up to the new and improved iCoach !
iCoach, the digital health coach, is free and easily accessible to all who wish to use it, available both online and as a mobile app for Apple and Android devices in currently 23 languages.
One in three of the more than 454,000 registered users stopped smoking after three months. The improved and user-friendly functions of iCoach offer a more contemporary look and feel and have already attracted almost 30,000 new iCoach users since February 2015.
Set your personal challenge today!
iCoach continues to guide users through five progressive phases to quit smoking but now also incorporates several personal, phase-specific challenges e.g.
Keep track of how many cigarettes you smoke a day as you may be underestimating your habit
Postpone the "nicest" cigarette of the day 10 times for 10 minutes and then for 20 minutes
Leave your cigarettes at home when you need to run a short errand
These challenges enable users to set themselves small, attainable goals which once achieved, encourage them to take on further challenges and gain control over their habit.
Follow us