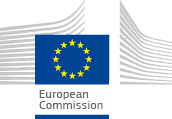 European Commission

Public health
Accessibility tools
Service tools
Language selector
Targeted stakeholder consultation on the implementation of an EU system for traceability and security features pursuant to Articles 15 and 16 of the Tobacco Products Directive 2014/40/EU
Targeted groups
Manufacturers of finished tobacco products, wholesalers and distributors of finished tobacco products, providers of solutions for operating traceability and security features systems and governmental and non-governmental organisations active in the area of tobacco control and fight against illicit trade.
Period for consultation
From 07 May 2015 to 31 July 2015. The consultation is now closed.
Objective of the consultation
The basis for the consultation was the Final Report to the European Commission's Consumers, Health and Food Executive Agency (CHAFEA) in response to tender n° EAHC/2013/Health/11 concerning the provision of an analysis and feasibility assessment regarding EU systems for tracking and tracing of tobacco products and for security features (hereafter the Feasibility Study). The Feasibility Study

(9 MB) was published on 7 May 2015. The interested stakeholders were advised to review the Feasibility Study before responding to this consultation.
The comments received in the course of this consultation are an important input to the further implementation work on a future EU system for traceability and security features. In particular, the comments will be taken into account in a follow-up study.
EU-survey
Stakeholders were invited to submit their comments via the EU-survey questionnaire

(97 KB).
Privacy Statement
Please consult the Privacy Statement

(18 KB)
Preliminary information on the outcome of the consultation
In reply to the consultation, 109 respondents decided to submit their comments with the help of the EU survey questionnaire. The respondents represent a broad spectrum of stakeholders. The table below shows the distribution of responses according to stakeholder's self-declared main activity.
| | |
| --- | --- |
| Question A.1. Stakeholder's main activity: | Total |
| a) Manufacturer of tobacco products destined for consumers (finished tobacco products) | 25 |
| b) Operator involved in the supply chain of finished tobacco products (excluding retail) | 19 |
| c) Provider of solutions | 20 |
| d) Governmental organisation | 12 |
| e) NGO | 21 |
| f) Other | 12 |
| Grand Total | 109 |
A non-confidential summary of the comments will be made available via this website in due time.
INFORMATION FOR RESPONDENTS
On 27 April 2016, all the respondents were sent a copy of their responses prepared for publication (data considered confidential, or not strictly related to the consultation, have been eliminated). The copies were sent to the email addresses indicated by the respondents. The respondents were given time to verify the received copies till 10 May 2016. In the absence of any comments by that date, the Commission will publish the non-confidential responses on this webpage.
Contact details
DG SANTE, Unit B2 - "Health in all policies, global health, tobacco control"
E-mail: SANTE-B2-TOBACCO-CONTROL@ec.europa.eu