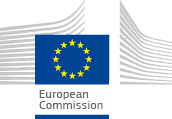 European Commission

Public health
Accessibility tools
Service tools
Language selector
Health technology assessment
Health Technology Assessment Network
Structure and legislative framework
Adopted documents
Network's meetings
List of participating members
The HTA Network met for the first time in October 2013. All Member States have appointed a representative. The list of HTA Network member organisations is available below.
According to the Implementing Decision

(714 KB)

български (bg) čeština (cs) dansk (da) Deutsch (de) eesti keel (et) ελληνικά (el) español (es) français (fr) italiano (it) latviešu valoda (lv) lietuvių kalba (lt) magyar (hu) Malti (mt) Nederlands (nl) polski (pl) português (pt) română (ro) slovenčina (sk) slovenščina (sl) suomi (fi) svenska (sv) , the HTA Network "shall be supported by a scientific and technical cooperation mechanism". This function will be performed by Joint Action EUnetHTA until the end of 2015.
Members:
| | |
| --- | --- |
| Austria – Ministry of Health | Italy - Ministry of Health |
| Belgium - Belgium Health Care Knowledge Centre (KCE) | Latvia - Ministry of Health |
| Bulgaria - National Center for Public Health and Analyses (NCPHA) | Lithuania - State Health Care Accreditation Agency |
| Croatia – Agency for Quality and Accreditation in Health Care and Social Welfare | Luxembourg - Inspection générale de la sécurité sociale (IGSS) |
| Cyprus - Ministry of Health Services | Malta - Ministry of Health |
| Czech Republic - State Institute for Drug Control (SUKL) | Netherlands - Zorginstituut Nederland |
| Denmark - Ministry of Health | Poland - Ministry of Health |
| Estonia - Ministry of Social Affairs | Portugal - Autoridade Nacional do Medicamento e Produtos de Saúde (INFARMED) |
| Finland - Ministry of Social Affairs and Health | Romania - Ministry of Health |
| France – Ministry of Health | Slovakia - Ministry of Health |
| Germany - Ministry of Health | Slovenia - Ministry of Health |
| Greece - National Organization for Medicines | Spain - Ministry of Health |
| Hungary - Ministry of Human Resources | Sweden - The Swedish Agency for Health Technology Assessment and Assessment of Social Services (SBU) |
| Ireland - Health Information and Quality Authority | United Kingdom – Department of Health |
| | |
Observer member:

Iceland - Icelandic Medicine Pricing and Reimbursement Committee

Norway - Norwegian Knowledge Centre for the Health Services
Observer Stakeholders:
Co-chair of the EUnetHTA Stakeholders Forum (SF): EURORDIS, European Organisation for Rare Diseases, Plateforme Maladies Rares
Representative of the SF - Providers: CPME - Standing Committee of European Doctors
Representative of the SF - Payers: AIM (International Association of Mutual benefit societies)
Representative of the SF - Patients: EPF - European Patients' Forum
Representative of the SF - Industry: EFPIA - European Federation of Pharmaceutical Industries and Associations