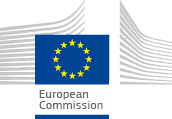 European Commission

Public health
Accessibility tools
Service tools
Language selector
Implementation and financing
The European Union's public health strategy is implemented through:
legislation
financial instruments
EU-wide cooperation.
Legislation
The EU can adopt health legislation under the Treaty on the Functioning of the European Union: Article 168

(protection of public health), Article 114 (approximation of laws) and Article 153 (social policy). Areas where the EU has legislated include:
The European Council can also address recommendations on public health to the member countries.
Financial instruments available to co-fund concrete actions
Cooperation
EU institutions, member countries, regional and local authorities and other stakeholders all contribute to the implementation of the health strategy.
Strategic health issues are discussed by representatives from the national authorities and the European Commission in the Council's senior-level working party on public health.
The EU health policy forum brings together stakeholder organisations active in the field of public health and healthcare.
The European Commission also leads committees and expert groups on a range of topics, including: