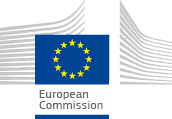 European Commission

Public health
Accessibility tools
Service tools
Language selector
High Level Group on health services and medical care
In 2004 the Commission, together with the Member States established a High Level Group on health services and medical care. This was a platform for taking forward practical European cooperation on health services and medical care as set out in Communication COM (2004) 301 of 20 April 2004

and for helping Member States to achieve their health objectives. This High Level Group brought together experts from all the Member States and started work in July 2004.
In 2008 the High Level Group Plenary decided that the group had completed its mandate. The work of the High Level Group fed into the process of developing the Proposal for a directive on the application of patients' rights in cross-border healthcare

български (bg) čeština (cs) dansk (da) Deutsch (de) eesti keel (et) ελληνικά (el) español (es) français (fr) italiano (it) latviešu valoda (lv) lietuvių kalba (lt) magyar (hu) Malti (mt) Nederlands (nl) polski (pl) português (pt) română (ro) slovenčina (sk) slovenščina (sl) suomi (fi) svenska (sv) . Moreover, a new cooperation mechanism between the Council and the Commission

for the implementation of the EU Health Strategy was convened at senior level. On that basis, plenary meetings of the High Level Group have been suspended as of 2009. However, it was agreed by the High Level Plenary that there is still added value in continuing of the working group on patient safety, the working group on European reference networks and the working group on health workforce. The Commission reports to the Council Working Party on Public Health at Senior Level about their activities.