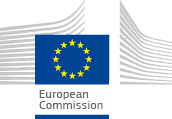 European Commission

Public health
Accessibility tools
Service tools
Language selector
Former technical groups or other consultative structures under the EGHI
Technical groups could be established to take forward work in specific areas, and would report back to the EGHI. These technical groups have a specific and time-limited mandate to achieve a specific result, rather than becoming a standing structure.
Former technical groups
Former consultative structures
Under the Community public health programme 2003-2008, the work on health information, indicators and data collection will be conducted in seven working parties that will take work forward and focus efforts in specific areas of priority. The tasks of the working parties will cover the areas set out in their agreed mandates. In certain cases, for internal organisational reasons, the working parties will not only cover health information aspects of those topics, but will also address prevention issues (for mental health and accidents/injuries). Working parties will include project leaders, member states experts and international organisations as appropriate. Task forces may be established to address specific work in the short term.

The seven working parties will come together in a Network of Working Parties Leaders in order to ensure coherency between the activities in each thematic group.

The Member States authorities, other Commission departments and relevant international organisations will meet in a Network of Competent Authorities to advise and oversee the activities on health information in the Community public health programme.



Network of Competent Authorities

The purpose of the Network of Competent Authorities is to provide a forum for discussion and advice on the overall implementation of the Health information and knowledge strand of the Public Health Programme 2003-2008.



Network of Working Parties Leaders

The Network of Working Parties Leaders will be expected to advise the Network of Competent Authorities on the direction and methodology of the implementation of actions for the health information and knowledge strand.



Working Parties

Seven Working Parties regroup project leaders and Member States experts in thematic groups, reviewing progress and advising on future work.