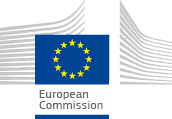 European Commission

Public health
Accessibility tools
Service tools
Language selector
Subgroup on the European Health Examination Survey
The European Health Examination Survey

The Commission adopted the

White Paper COM(2007) 630 final "Together for Health: A Strategic Approach for the EU 2008-2013"

(150 KB)

български (

bg

)

čeština (

cs

)

dansk (

da

)

Deutsch (

de

)

eesti keel (

et

)

ελληνικά (

el

)

español (

es

)

français (

fr

)

italiano (

it

)

latviešu valoda (

lv

)

lietuvių kalba (

lt

)

magyar (

hu

)

Malti (

mt

)

Nederlands (

nl

)

polski (

pl

)

português (

pt

)

română (

ro

)

slovenčina (

sk

)

slovenščina (

sl

)

suomi (

fi

)

svenska (

sv

)

on 23 October, 2007, to develop the EU Health Strategy for the period 2008-2013. In the

Commission Staff Working Document

(167 KB)

accompanying this White Paper, strategic objectives are selected with the aim of tackling areas in which strong European added value can be achieved. One of these actions is to improve the collection and compatibility of health data. Current work on developing a European system of health indicators needs to be continued, based on common mechanisms for collecting comparable health data (for example, the

European Health Survey System

including a European Health Examination Survey).

The Commission has also adopted

Decision No 1350/2007/EC of the European Parliament and of the Council of 23 October 2007

establishing a second programme of Community action in the field of health (2008-2013). One of the priorities of this programme is to further develop a sustainable health monitoring system with mechanisms for the collection of comparable data and information.

Eurostat and DG SANCO are also expanding their actions under the

European Health Survey System

. The EHSS was agreed by the Directors of Social Statistics (DSS) in 2002 and supported by the Network of Competent Authorities on Health Information (NCA) as a framework for a regular collection of harmonised data – allowing inter-country comparisons – by means of surveys and/or survey modules on health. The aim of the EHSS is to set up a system for health data collection via population surveys in order to respond to the information needs of Europeans on the topics of health and health determinants.

DG SANCO considers the development of these actions under the EHSS a high priority as it is a highly valuable tool for providing the comparable data needed to construct indicators to target and evaluate health policies both at the EU and national level. This is particularly significant for the

European Community Health Indicators (ECHI)

list, as defined in the Community Public Health Programme.

The European Health Survey System is a comprehensive and coordinated set of surveys that are implemented in a flexible and modular manner. The main components are:

The European Health Interview & Health Examination Surveys Database (EUHSID) of standard certified and recommended reference instruments (available at national and EU level).The European Health Interview Survey (EHIS), managed by Eurostat under the Community Statistical Programme. The EHIS is planned to be held every five years with the first round of the EHIS taking place in 2007/2009 in all the EU Members States. It will include common survey modules and the Mini European Health Module implemented in the (annual) EU-SILC (Statistics on Income and Living Conditions) also managed by Eurostat under the Community Statistical Programme. This is actually used to calculate the structural indicator Healthy Life Years.
A European Health Examination Survey (being developed under the responsibility of DG SANCO in the framework of the Community Health Programme and the FP7 Programme).

A Health Examination Survey is a survey that collects health information from both face-to-face interviews and medical examinations. It's a population-based survey specifically designed to investigate health issues; data is collected using survey questionnaires and by means of physical examinations and/or biological testing. In addition, diseases not previously diagnosed can be detected. This will provide more comprehensive results about the health of population than administrative registers, screenings or health interview surveys.

There is a need to develop core modules for a Health Examination Survey in Europe, which could include an interview with a few measurements and/or blood samples, or a comprehensive health examination taking several hours to complete (e.g. cardiovascular diseases, respiratory diseases, diabetes). Mental and dental health issues were often the subject of separate surveys and therefore rarely included in national general health surveys. Some risk factors can only be identified by clinical measurements such as blood pressure, blood lipids, height and weight, or blood glucose. These measurements can be combined with a home health interview. Other HES-specific measurements are ECG, bone density, spirometry or measurements of function. Some mental health measurements based on relatively long questionnaires can be equated with clinical measurements, and further clinical information can be obtained by clinical examinations carried out by dentists and doctors. This would enable the actual prevalence of many diseases to be assessed.