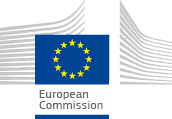 European Commission

Public health
Accessibility tools
Service tools
Language selector
Social determinants and health inequalities
Pilot projects funded by the European Parliament
A pilot project is an initiative of an experimental nature designed to test the feasibility and usefulness of action. It is meant to develop evidence-based strategies to address a problem, identify good practices, and provide policy guidance for the benefit of possible future initiatives in the area of health inequalities.
The European Commission's contracts with various contractors are based on their approaches in the chosen proposals and provide them with the necessary scope for their execution. Boards of scientific experts have been set up from a variety of disciplines for each project to provide robust guidelines for the project intervention and to validate its tools including the project websites which reflect the views of the authors and not necessarily the official opinion of the Commission.
Feel free to browse the ongoing projects below
VulnerABLE: Improving the health of those in isolated and vulnerable situations
This European initiative shall increase our understanding of how best to improve the health of people who are living in vulnerable and isolated situations across Europe.
The project targets specific vulnerable and isolated populations such as children and families from disadvantaged backgrounds; those living in rural/isolated areas; those with physical, mental and learning disabilities or poor mental health; the long-term unemployed; the inactive; the 'in-work poor'; older people; victims of domestic violence and intimate partner violence; people with unstable housing situations (the homeless); and prisoners.
Due to their circumstances, these groups may be more at risk of poor health and/or face barriers in accessing healthcare services. The project will assess their particular health needs and challenges, as well as identify best practices to support them and ultimately improve their health.
Over its two-year lifetime, the 'VulnerABLE' project will involve:
Interviews with individuals and organisations who work first-hand in the field of health inequalities (such as the World Health Organisation and local authority networks);
Detailed research into the health needs of people in isolated and vulnerable situations, including a face-to-face survey and in-depth focus groups with them;
Bringing together the leading thinkers in this area and enabling them to contribute to future strategies to prevent isolation and vulnerability;
Training materials and capacity-building workshops for national and regional authorities who are active in delivering healthcare services and who have a vital role to play in tackling health inequalities;
Regular news updates, direct communication with experts and a one-day conference to spread awareness of the project's findings amongst national and regional authorities; public health experts; health professionals; and other non-governmental organisations (NGOs).
Work has begun with a series of interviews with individuals and organisations active in the field of health inequalities, such as the World Health Organisation (WHO), academia, local authority networks and non-profit organisations representing the specific target groups of this research. These interviews formed part of a scoping phase to better understand the health needs and challenges faced by vulnerable and isolated groups. Insights from these interviews will be used to inform the later stages of the project.
European countries are waking up to health inequalities
Mobile health units or teaching prisoners how to cook are amongst 100+ selected practices promoting better health to people living in vulnerable and isolated situations.
Several initiatives across Europe are improving access to healthcare by a mobile health unit travelling to where it is needed. In Finland the 'Mallu' bus, a converted campervan, provides healthcare to residents of rural South Karelia. In Greece a mobile mental health unit serves the residents of the Trikala countryside. Such mobile units combat the isolation of small rural communities, but serve the cities just as well.
'MedMobil' in Stuttgart (Germany) offers immediate primary health care advice for disadvantaged people across the city. Likewise, 'Find & Treat' travels across London to screen homeless people for TB, providing a diagnosis in just 30 seconds. 'Informal' healthcare might be more appealing than traditional healthcare to city dwellers without permanent address, or those with unpredictable work schedules juggling more than one job, making it difficult to keep appointments.
Apart from mobile health services, countries are testing many other approaches to tackle health inequalities, from community based projects at local level to partnerships across countries:
sports schemes for disadvantaged people,
advocacy services, such as help to find the right health service or to complete complicated forms, etc.,
training and support for professionals to recognise mental health issues or intimate partner violence,
innovative schemes to teach prisoners how to cook and learn more about what they eat.
'VulnerABLE' identified those initiatives by speaking to experts and reviewing the latest evidence in this area. As a next step, the project will develop 30 detailed case studies on different strategies to tackle health inequalities and improve access to healthcare across Europe.

For more information, feel free to contact vulnerABLE@icfi.com
HEPP – Maintaining a focus on health inequalities
This pilot project will contribute to maintaining an EU and Member State focus on health inequalities and help to mainstream measures to address them. The project will have a particular focus on alcohol, nutrition and physical activity, related to the socio-economic gradient and disadvantaged areas. The pilot project will work closely with
the Joint Action on Reducing Alcohol Related Harm (JA RARHA),
the Joint Action on Nutrition and Physical Activity (JANPA), and
the EU Expert Group on Social Determinants and Health Inequalities.
The project, by sharing knowledge and developing policy guidance, will have an impact on better understanding what can be done to address health inequalities related to alcohol consumption, nutrition and physical activity in the European Union. It will also help Member States to better address the associated behaviours and risks, and their drivers (' the causes of the causes'). It will train countries to overcome barriers to inter-sectoral action through information exchange and collaboration between experts in research, policy and practice.
In 2016
HEPP will produce two scientific reports that focus on updating the evidence on the status of health inequalities in Europe concerning:
Nutrition and physical activity (and sedentary behaviour)
Alcohol consumption
For each EU Member State it will also produce a fact sheet on health inequalities relating to the above determinants.
HEPP will work with the Joint Action RARHA to analyse their data from a health inequalities perspective.
To ensure the outcomes are useful and appropriately focused as well as effectively disseminated, HEPP will contact organisations and individuals recognised as European experts in those fields, and keep interested experts and policy makers engaged in the project.
In 2017
HEPP will develop a range of detailed case studies to showcase effective action, and the strategies and skills needed to implement them. It will provide up-to-date advice and support to Member States in their policy development and implementation process to ensure its high impact.
Similarly HEPP will identify suitable Member States with a specific focus to hold training workshops. Those workshops will develop capacity within the Member States involved, and will also pilot the on-line training resources.
HEPP will compile all information in short 'policy briefs' to clearly outline the rationale for action. The potential costs and benefits of a focus on health inequalities in relation to alcohol, nutrition and physical activity will also be analysed.
This work will be finalised in 2018 ahead of a high-level conference in Brussels.
If you would like to find out more please contact chris.brookes@ukhealthforum.org.uk
Useful Links:
Health4LGBTI: Reducing health inequalities experienced by LGBTI people
This pilot project will increase our understanding of how best to reduce specific health inequalities experienced by lesbian, gay, bisexual, transgendered and intersex (LGBTI) people, focussing in particular on overlapping inequalities stemming from discrimination and unfair treatment on other grounds (e.g. older, younger, refugee, immigrant, disability, rural, poverty).
The project will explore the particular health needs and challenges faced by LGBTI people and analyse the key barriers faced by health professionals when providing care for LGBTI people. The aim is to raise awareness of the challenges and provide European health professionals with the tools that give them the right skills and knowledge to overcome these barriers and contribute to the reduction of health inequalities.
The Health4LGBTI project commenced in March 2016. Over its two-year lifespan, activities will include:
A state‐of‐the‐art review of the health inequalities experienced by LGBTI people and the barriers faced by health professionals in providing healthcare for LGBTI people;
Two focus group studies in 6 geographically diverse EU Member States (Poland, Italy, UK, Belgium, Bulgaria, and Lithuania) to map the barriers faced both by LGBTI people and health professionals. A further aim of the focus group studies is to generate data including stimulus materials to inform the development of training module(s) for healthcare professionals;
Development of training module(s) aimed at increasing the knowledge, attitudes and skills of healthcare professionals when providing healthcare to LGBTI people. The module will be developed in such a way so as to be potentially replicable across the EU;
Piloting of the training module(s) in the same Member States where the focus groups will be conducted, in order to fine-tune and finalise the modules;
A final European conference, and wide dissemination and communication targeting civil society organisations representing or working with key population groups, healthcare professionals, European health organisations including the EU as well as national, regional and local policy and decision makers in the area of health.
There is substantial evidence demonstrating that LGBTI people experience significant health inequalities that have impact on their health outcomes. LGBTI people continue to experience stigma and discrimination combined with social isolation and limited understanding of their lives by others, leading to significant barriers in terms of accessing health and social care services. These experiences can translate into a risk of alcohol abuse, depression, suicide and self‐harm, violence, substance misuse and HIV infection. Depression, anxiety, alcohol and substance misuse are at least 1.5 more common in LGBTI people, with lesbian and bisexual women at particular risk of alcohol abuse.
One of the most common issues for LGBTI people in accessing health and social care services is that many healthcare and other professionals commonly assume that LGBTI people's health needs are the same as those of heterosexual people, unless their health needs are related to sexual health. LGBTI people have unique healthcare concerns which frequently go unacknowledged by service providers. A further significant barrier in accessing health services by LGBTI people concerns disclosure of identity, as many LGBTI people fear that if they disclose their sexual orientation or gender identity status to a healthcare worker they will experience discrimination and/or poorer treatment.
Whereas lots of attention has been paid to describing and measuring the problem of health inequalities within and across Europe, relatively little attention has been paid to how most effectively reduce health inequalities in populations. Clearly, there is a need both at Member State and European levels to tackle these inequalities experienced by LGBTI people, as the right thing to do to support some of the most vulnerable populations within our societies, but also as a work towards the development of high quality health services across the Union that are equally accessible to all.
For more information, please contact Massimo Mirandola, Verona University Hospital (massimo.mirandola@ospedaleuniverona.it).