Registration and subscription to the newsletters
The European Commission's Directorate-General for Health and Food Safety publishes a twice-monthly e-newsletter, highlighting health activities supported by the European Commission as well as the latest European and worldwide health news and events. Twice a year, this e-newsletter is dedicated to the Scientific Committees.
Would you like to subscribe?
Simply send an e-mail to SANTE-C2-SCIENTIFIC-COMMITTEES@ec.europa.eu indicating your name and e-mail and the language in which you would like to receive the newsletter (all 23 official EU languages possible)

or

Create your account or modify your subscription if you have already an account for one of the EC newsletters.

Health-EU newsletter - 2016

Health-EU newsletter - 2015

Health-EU newsletter - 2014

Health-EU newsletter - 2013
2012 editions
2011 editions
2010 editions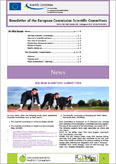 2009 editions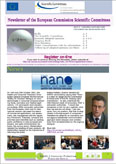 2008 editions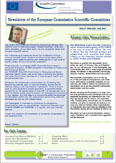 2007 editions