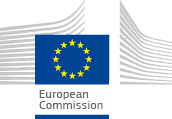 European Commission

Public health
Accessibility tools
Service tools
Language selector
2nd International Conference on Risk Assessment, 26-28 January 2011, Brussels, Belgium
Conference report and presentations




The 2nd International Conference on Risk Assessment "Global Risk Assessment Dialogue" was held from 26 till 28 January 2011, at the Crowne Plaza Brussels - Le Palace hotel, Brussels, Belgium.

The Conference aimed at providing a Forum for global dialogue on risk assessment principles, methods, criteria, practices and arrangements in the various jurisdictions around the world. It was related to and builded upon the Transatlantic Risk Assessment Dialogue of the European Commission with the US and Canada. It was the second of regular, international bi-annual conferences on risk assessment. The first edition took place on 13-14 November 2008.

The Conference was scheduled for three days:


The fist day discussed the topics: The Future of risk analysis and Working towards Consistency in Risk Assessment.


The second day was organised in 5 break-out sessions, which focused on the themes: terminology, uncertainty and exposure assessment, and for a preliminary exchange on two additional subjects: the approaches to weigh scientific evidence in risk assessment and for risk assessment of combined exposure and synergistic effects.


The third day was dedicated to the themes: First Results of the Dialogue and The Future of the Global Risk Assessment Dialogue.