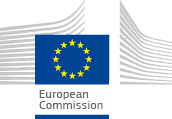 European Commission

Public health
Accessibility tools
Service tools
Language selector
Risk Assessment Day, 20 November 2009

EC SCIENTIFIC COMMITTEES SCCS, SCHER, SCENIHR:
2009 STAKEHOLDER DIALOGUE SESSION ON RISK ASSESSMENT

Brussels, 20 November 2009 from 14:00 to 17:30.

Announcement and Registration
The Health and Consumer Directorate General of the European Commission organises on 20 November 2009 the third edition of a stakeholder dialogue session with the members of its scientific Committees SCCS (Scientific Committee of Consumer Safety), SCHER (Scientific Committee on Health and Environmental Risks) and SCENIHR (Scientific Committee on Emerging and Newly Identified Health Risks).
The objective of this Session is to promote dialogue between scientists advising the Commission on risk assessment and European-level stakeholders. The focus will be on the organisation and functioning of the stakeholder dialogue procedure which was introduced following the first session held in 2007, its results, problems and possible improvements. During the session, the Chairs of the Committees will also provide information on the on-going activities. Moreover, stakeholders will have the opportunity to propose areas and themes for the future activities of the Scientific Committees. .
A draft Programme

(19 KB)
is attached.
Participation is open to representatives of European-level organisations having an interest in the activities of the Committees. More information on the Scientific Committees SCCS, SCHER and SCENIHR may be found at the following website
http://ec.europa.eu/health/risk_assessment/index_en.htm
The deadline for registration was
30 October 2009
.
Contact:
SANCO-RA-DAY@ec.europa.eu