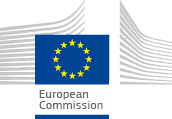 European Commission

Public health
Accessibility tools
Service tools
Language selector
Scientific Committee on Health and Environmental Risks (SCHER)
The need for non human primates in biomedical research, production and testing of products and devices
Public Hearing
The European Commission intends to organise a public hearing on behalf of the Scientific Committee on Health and Environmental Risks (SCHER) on the
need for non human primates in biomedical research, production and testing of products and devices

(415 KB)
.
The hearing will be held on
6 November 2008
in Brussels. Stakeholders with an interest in this topic are invited to submit their registration at the latest by 29 October 2008 to the following address:
Sanco-Sc8-Secretariat@ec.europa.eu
.
When submitting their application, potential participants should provide full professional details, specify the particular topic they wish to address in the hearing giving technical justification for their request.
Due to space availability, no more then two representatives for each registered organization will be accepted. Participation to the hearing will be decided by the Commission services and SCHER on the basis of the following criteria:
Based on the technical justification provided, the participant is expected to provide scientific evidence with a relevance to the subject;
Interested participants have clearly identified the subject matter they would wish to address and have provided sufficient technical justification;
Interested participants are scientists or technical experts with an appropriate expertise in the field who are able to appropriately present and understand the scientific arguments.
All registered participants will be informed on their participation on 31 October 2008 and will be given details about the time and venue for the public hearing.
DG Health and Consumer Protection will publish the final programme of the hearing together with the participants' names.
The members of the Scientific Committees shall not take any decisions during the hearing.
In conformity with the generally applicable obligation to respect confidentiality in all the aspects of the work of the Scientific Committees, members, and external experts shall exercise care during hearings to avoid giving information which is not public.
For additional information and guidance on hearings as part of the stakeholder dialogue procedure, please consult the
following document

(92 KB)
.