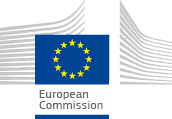 European Commission

Public health
Accessibility tools
Service tools
Language selector
EU Health statistical reports
The development, production and dissemination of European statistics within the legislative framework of the multiannual programme is achieved through close and coordinated cooperation within the European Statistical System (ESS) between the Union statistical authority Eurostat and the national statistical institutes or other national authorities as designated by the Member States. Eurostat contributes to the availability of good quality and comparable health information and knowledge at EU level for evidence-based decision-making by continuously improving its databases and publications. Through intensive cooperation with the different statistical authorities in the Member States and Commission's services, more data is now available directly from Eurostat in its online database. In addition, a significant number of the European Core Health Indicators (ECHI) are based on relevant data collected by Eurostat.
Eurostat has developed an official website 'Statistics Explained' presenting all statistical topics in an easily understandable way. The articles are completed by a statistical glossary clarifying all terms used and by numerous links to further information and the very latest data and metadata. Under the theme 'Population and social conditions', there is an entry to the health topic.
Key figures on Europe, 2015 edition


This publication presents a selection of statistical data on Europe covering several topics. The health chapter presents statistics on healthy life years, causes of deaths, healthcare provision and expenditure, accidents at work.
The EU in the world 2015


This publication provides a selection of important and interesting statistics on the EU – considered as a single entity – in comparison with the 15 non-EU countries from the Group of Twenty (G20). It treats the several areas including health.
Demography Report 2015
The Demography Report is jointly produced by Eurostat and European Commission services. It contains an extensive update of the main demographic trends for the EU: fertility, mortality, migration, population change and population structure.
Quality of life in Europe - Facts and views, 2015
Quality of life in Europe - Facts and views presents different aspects of people's well-being combining for the first time objective indicators with subjective evaluation of individuals' situations and covering various aspects of quality of life. The indicators are analysed together with different elements affecting quality of life such as educational level, activity, health status or family and financial situation. The emphasis in this publication has been placed on the data collected through the 2013 ad-hoc module on subjective well-being, which was added to the statistics on income and living conditions (EU-SILC). Data are presented for the European Union and its Member States as well as for the EFTA countries.
Being young in Europe today, 2015


'Being young in Europe today' presents some of Eurostat's most interesting data on children and young people in the European Union. It gives an insight into the past, current and future situation of our youngest fellow citizens, ranging from attending school and participating in sport and leisure activities, to leaving the parental home and entering the professional life. The publication includes a chapter on health.
Living conditions in Europe, 2014


This publication provides a statistical overview of living conditions in Europe. It presents a broad range of indicators on different aspects of both living conditions and the distinct socio-economic factors that affect them. These include poverty and inequality; living standards and their affordability for households; quality of housing and the living environment, as well as other material living conditions, along with their interrelationships with the social, labour and health status of a household; and aspects of child poverty and social exclusion, as well as the family-related factors in childhood which affect the situation of today's adults.
Eurostat regional yearbook, 2014
Beyond usual main statistical findings in the 2014 health chapter on causes of death (circulatory & respiratory systems, cancer), hospital beds and healthcare professionals, this edition also provides a statistical atlas.
Active ageing and solidarity between generations, a statistical portrait of the European Union, 2012
Eurostat opened the 2012 European Year for Active Ageing and Solidarity between Generations by publishing a statistical portrait of ageing. The publication is divided into six chapters: demographics; older people and labour market; transition from work to retirement; well-being, health and healthcare; living conditions and consumption expenditure; participation in society.
Health and safety at work in Europe (1999-2007) a statistical portrait, 2010
This report presents a statistical portrait of health and safety in Europe from 1999 to 2007. It focuses on accidents at work, work-related health problems and occupational diseases, and exposure to risk factors at work. The publication is part of Eurostat's monitoring activities, and aims to support the Community Strategy of the European Commission to improve health and safety at work in Europe. Data from different European surveys are presented in this report, including the Labour Force Survey (LFS) (more specifically the ad hoc modules on safety and health at work), European Statistics on Accidents at Work (ESAW), European Occupational Diseases Statistics (EODS), The European Survey on Working Conditions (EWCS), and the European Survey of Enterprises on New and Emerging Risks (ESENER). The report starts with a description of several important features of the workforce in Europe to facilitate the interpretation of the data on health and safety. Subsequently, the occurrence of accidents is described, followed by work related health problems and occupational diseases, and exposure to risk factors.