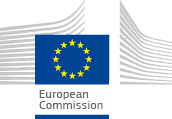 European Commission

Public health
Accessibility tools
Service tools
Language selector
Other EU health-related reports
Environment & health


A clean environment is essential for human health and well-being. However, the interactions between the environment and human health are highly complex and difficult to assess. This makes the use of the precautionary principle particularly useful. The best-known health impacts are related to ambient air pollution, poor water quality and insufficient sanitation. Much less is known about the health impacts of hazardous chemicals. Noise is an emerging environment and health issue. Climate change, depletion of stratospheric ozone, loss of biodiversity, and land degradation can also affect human health.
Publications as well as data, maps, and indicators are produced by the EU's European Environment Agency (EEA).
Drugs and drug addiction
The European Monitoring Centre for Drugs and Drug Addiction (EMCDDA) was established in 1993 and inaugurated in Lisbon in 1995. EMCDDA exists to provide the EU and its Member States with a factual overview of European drug problems and a solid evidence base to support the policy making. Today it offers policymakers the data they need for drawing up drug laws and strategies. It also helps professionals and practitioners working in the field pinpoint best practice and new areas of research.
See publications of the EMCDDA
See statistical bulletins of the EMCDDA
Communicable diseases
The European Centre for Disease Prevention and Control (ECDC) was established in 2005. It is an EU agency aimed at strengthening Europe against infectious diseases and to support European actions on Public Health crises. It is seated in Stockholm, Sweden. ECDC's mission is to identify, assess and communicate current and emerging threats to human health posed by infectious diseases and threats of unknown origin.
In order to achieve these objectives, ECDC collaborates with Public Health Institutes and Competent Bodies across Europe to strengthen and develop disease surveillance and early warning systems. The ECDC provides scientific and technical expertise to develop risk assessments and scientific opinions on major cross-border communicable diseases or other rapid emerging threats.
Food safety
The European Food Safety Authority (EFSA) is the keystone of EU risk assessment regarding food and feed safety. In close collaboration with national authorities and in open consultation with its stakeholders, EFSA provides independent scientific advice and clear communication on existing and emerging risks.