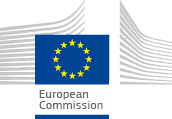 European Commission

Public health
Accessibility tools
Service tools
Language selector
The state of health in the European Community
Executive summary

Introduction

The population's health

Patterns of health, disease and disability

The determinants of health

Towards a healthier Europe
This report presents a picture of health in the European Community in 1994.
On the basis of the data available in 1994, this report describes the health of the people in the 12 Member States of the European Community (EC), the determinants of their health, and opportunities for action in the field of public health in the Community. It provides an account of health trends and can serve as a baseline for evaluating future activities and as a support for future decisions on policy development in public health in the Community. The current action programmes of the Community are described, where relevant.
The population's health
Fewer children, more older people

The population of the Community is just under 350 million people. The proportion of children in the population has fallen, because of a lower fertility rate since the 1970s, while the proportion and number of older people is increasing. Net migration into EC countries was about 1 million people in 1992.


People live longer

Health in the Community is improving ; in all countries, children are healthier and adults are living longer. The average length of life, 76.5 years in 1991, is higher than in the United States (75.5 years in 1990), although lower than in Japan (79.6 years in 1992). On average, men have a life expectancy that is nearly 7 years shorter than women's, and one fifth of all deaths are premature (i.e. before the age of 65).


Differences persist

Variations in health exist in and between countries. Death rates are higher in people of lower socioeconomic position. There are also regional and local geographical variations.


Patterns of health, disease and disability
Children are healthier

Infant death rates have been falling throughout the century. In infants, congenital anomalies remain an important cause of death and disability. Accidents and cancers are the main causes of death for children aged between 1 and 14 years. Dental health is improving, and childhood infectious diseases are diminishing through immunization control.


Young people are developing adult forms of behaviour

Accidents, especially on the roads, are the dominant cause of death between the ages of 15 and 34. Health-related behaviour in young people shows patterns reflecting the behaviour of older adults. One in two teenagers starting to smoke now will die from tobacco if he or she continues to smoke steadily.


Premature death is frequent in middle age

The main causes of premature death in adults are heart disease, stroke, cancer and accidents. Death rates for heart disease and stroke are falling, but they are rising for lung cancer in most countries. A wide range of factors contribute to causing these diseases and disabilities - often several factors together. Smoking has important effects, especially causing heart disease, lung cancer and other respiratory diseases.


Chronic diseases and disablement are predominant in older people

With increasing life expectancy of older people, disabilities and chronic disease at this age need special attention. They include physical disabilities such as joint diseases, sensory disabilities, including poor hearing, and mental disabilities such as dementia.
The determinants of health
Behaviour influences health

Five forms of health-related behaviour - smoking, alcohol misuse, drug abuse, diet and exercise - have an important effect on health and disease. It has been estimated that cigarette smoking causes half a million deaths a year in the Community. Smoking by women has increased, although there is a decline in the trend for men. Alcohol misuse is particularly related to social problems, violence and suicide. The main trend has been the changing pattern of consumptions in wine and beer countries. Drug abuse is growing, and deaths from drug overdoses are rising in some countries. Considerable north-south differences in diet contribute to disease variations, with high levels of obesity in some EC countries. Physical exercise contributes to good health, but information on exercise levels is lacking.


Environment influences health

There are deficiencies in housing and sanitation in all EC countries, and nearly two and a half million people are estimated to be without shelter or living in temporary accommodation. Transport has major implications for health. Poor air quality affects whole populations, particularly vulnerable groups such as those with asthma and respiratory problems.


Social status influences health

Unemployment and social inequalities are two further determinants of health. Unemployment has been rising in the 1990s, and youth unemployment is particularly high in southern EC countries. Social inequalities still exist in all EC countries, but they appear to be less in some northern countries.


Health services alone are not the solution

Health services both provide care for people who are ill and undertake individual health promotion. But prevention of the major health problems also depends on behavioural, economic and social action at the population level.
Towards a healthier Europe
The question is raised of how far life expectancy can be further extended. The main potential for increases in the near future is the reduction of mortality in young and middle aged people from cancer, cardiovascular disease and external causes of injury.

The full report can be obtained in English, French or German, from the Office for Official Publications of the European Communities - L-2985 Luxembourg, ISBN 92-827-4976-2>