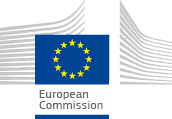 European Commission

Public health
Accessibility tools
Service tools
Language selector
European public health reports
EU Health reports under the Community Public Health Programmes
The Community Public Health Programmes aim to produce comparable information on the health and health-related behaviour of the population (e.g. data on lifestyles and other health determinants); on diseases (e.g. incidence of, and ways to monitor chronic, major and rare diseases); and on health systems (e.g. indicators on access to care for everyone, on quality of care provided, on human resources for health, and on the financial viability of health care systems).
In the framework of the Community Public Health Programmes, health reports are produced using, wherever possible, comparable information on health according to the European Community Health Indicators (ECHI) produced by the ECHI project and now widely used by the European Commission. The objective is to report in the most comparable way possible on the health status of Europeans as a basis for the European health information and knowledge system.
The Work Programme is the usual basis for the production of health reports. In future, it will be replaced by a framework contract. The topic of a health report is selected depending on the political and actual needs. However, it is up to budget and Commission rules whether a report is published.
Reports produced under the Public Health Programmes
In the past, the European Commission has carried out work on health reporting under the former "Community action programme on health monitoring" and "Community action programme on health promotion". While the health reports have focused mainly on health status in the Community, reports have also been produced on specific diseases and lifestyles. Specific attention has been focused on health status in the candidate countries, in co-operation with the WHO regional office for Europe. Moreover, collaboration with the Health Evidence Network (HEN) of WHO (supported by the Community Public Health Programme) led to the development of a database of research results and conclusions, relating to health promotion and health systems, for publication in a standard format. The purpose of this database is to provide comparative and evidence-based tools for policy development.
See all the publications related to the Public health programme