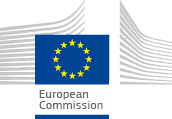 European Commission

Public health
Accessibility tools
Service tools
Language selector
EU health reports
Reports at EU level are a synthesis of public health information and health statistics from all 28 EU countries.
EU Health Programme reports
EU Health Programme reports contain comparable information on:
health and health-related behaviour of the population (e.g. data on lifestyles and other health determinants)
diseases (e.g. incidence of, and ways to monitor chronic, major and rare diseases)
health systems (e.g. indicators on access to care on quality of care provided, human resources for health, and the financial viability of health care systems)
Statistical Health Reports
Produced by Eurostat to continuously improve databases and publications on health.
Other health-related reports