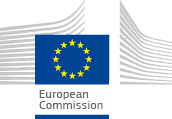 European Commission

Public health
Accessibility tools
Service tools
Language selector
European networks of reference for rare diseases
Introduction
European reference networks (ERNs) for rare diseases should serve as research and knowledge centres, updating and contributing to the latest scientific findings, treating patients from other Member States and ensuring the availability of subsequent treatment facilities where necessary. The definition of ERN should also reflect the need for services and expertise to be distributed across the EU.
In 2005, the Rare Diseases Task Force Working Group on centres of reference submitted its first report: Overview of current Centres of Reference on rare diseases in the EU

, including Annexes

, to the Commission's High Level Group on Health Services and Medical Care. The report was used to feed a general reflection on the establishment of clinical centres of reference in Europe, based on the example of centres of reference for rare diseases.
In 2006, the Rare Diseases Task Force Working Group on centres of reference submitted its second report Centres of Reference for rare diseases in Europe: State-of-the-art in 2006 and recommendations of the Rare Diseases Task Force

(379 KB).The report detailed the use of the concept of centres of reference and their functions.
Definition of centre of reference in European countries
There is no common definition of what a centre of reference is among those Member States which have established such centres. Even the definition of a rare disease varies between countries with official centres of reference, although there is a well-defined prevalence in Europe qualifying a disease as rare. The UK uses 1 in 50 000, Sweden and Denmark use 1 in 10 000, while France, Italy and Spain use the EU definition of 1 in 2 000.
The number and geographical distribution of centres per country vary from one country to another and are not proportional to the size of the population, reflecting differences in the organisation of health care systems. Some countries take a national approach to the concept (e.g. Bulgaria, UK, Belgium, France, Greece, the Netherlands), while others takle a more regional one (e.g. Spain, Italy, Sweden). Most countries have not yet started identifying their expert centres.
Identifying and designating centres of reference at national level
The process for identifying, selecting and designating centres of reference for rare diseases varies markedly from one country to another.
In the UK, centres must apply to the National Specialist Commissioning Advisory Group (NSCAG) to become a reference centre. There is no specific call for proposals and no overarching national strategy. The call is permanently open. NSCAG was established in 1996 to advise Ministers on the identification and funding of services where central intervention in the local commissioning of patient services was needed to ensure clinical effectiveness, equity of access and/or economic viability. It superseded the Supra-Regional Services Advisory Group.
In France, the centres apply annually through a competitive call for proposals. Applications are reviewed by an advisory committee [Comité National Consultatif de Labellisation des centres de reference de maladies rares (CNCL)] composed of experts, patients' representatives, and members of learned societies and relevant authorities. The selection criteria are transparent.
In Italy, the designation of reference centres is in the remit of the Regional authorities, although uniform criteria for definition have not yet been agreed. However, there is a national conference of the regions, and more uniform criteria may be set out in the future.
Denmark has established two designated centres for rare diseases at university hospital level, in addition to 100 specialised clinics. The final selection was done by the National Board of Health after consulting the learned societies, public authorities and patients' organisations.
The reason for designating centres of reference differs from one country to another. In principle, there are two main purposes. Firstly to provide a rating scheme that enables consumers to identify the appropriate health-care resource for their case. The objective of a rating scheme is to guide consumers to trustworthy health information and empower them to select high-quality services for referral. The same rating scheme should be used in all Member States.
Secondly, to enable health-care managers identify where best to allocate financial resources. Designated centres have both rights and duties that require additional staff and resources - designation as a centre of reference increases referral rates and the number of requests for expert opinions. In addition, centres of reference must be involved in clinical research, issue best practice guidelines and produce information leaflets for patients.
The overview of centres of reference in the different Member States shows that:
only very few countries have official centres of reference;
the official centres of reference cover very different types of centres;
the concept of the centre of reference is not used by some Member States with a regionally-organised health care system and a low level of coordination between regions;
many centres of expertise, acting as centres of reference, are not labelled as such but are well established by reputation.
See Overview on national listings of centres of reference in Europe

(164 KB)

Deutsch (de) español (es) français (fr)
On 24 October 2011, during the third meeting of the European Union Committee of Experts on Rare Diseases (EUCERD), the Recommendations on Quality Criteria for Centres of Expertise for Rare Diseases in Member States were unanimously adopted. Developing Centres of Expertise and European Reference Networks in the field of rare diseases has been proposed in the Council Recommendation on an Action in the Field of Rare Diseases and more recently in the Cross-Border Healthcare Directive as a means of organising care for the thousands of heterogeneous rare conditions affecting scattered patient populations across Europe. In order to share knowledge and expertise more efficiently, the EUCERD recommendations seek to introduce harmonious standards of quality practices by elaborating criteria for the Member States to incorporate into their process to designate Centres of Expertise. The 45 Recommendations build upon this work already achieved and assist the Member States to develop their healthcare pathways at both the national and EU levels in the field of rare diseases. The recommendations cover the Mission and Scope of the Centres of Expertise; the Criteria for Designating Centres of Expertise; the Process of Designating and Evaluating National Centres of Expertise; and the European Dimension of Centres of Expertise.
The EUCERD Recommendations on Quality Criteria for Centres of Expertise for Rare Diseases in Member States are available on:
http://nestor.orpha.net/EUCERD/upload/file/EUCERDRecommendationCE.pdf

Identifying and designating European reference networks
In 2005-2006, the High Level Group on Health Services and Medical Care defined the main criteria for European reference centres.
The aim is to give both health professionals and patients access to high level, shared expertise in a given field. The idea is that the expertise, rather than the patients, should travel - although patients should also be able to travel to the centres if they need to.
The suggested conditions for designation as a European reference centre are:
sufficient activity and capacity to provide relevant services at a sustained level of quality;
capacity to provide expert advice, diagnosis or confirmation of diagnosis, to produce and adhere to good practice guidelines and to implement outcome measures and quality control;
multi-disciplinary approach;
high level of expertise and experience, as documented through publications, grants or honorific positions, teaching and training activities, etc.;
strong contribution to research;
involvement in epidemiological surveillance, such as registries;
close links and collaboration with other expert national and international centres, and capacity to network;
close links and collaboration with patient associations, where they exist;
appropriate arrangements for patient referrals from other EU countries;
appropriate capacities for diagnosing, following-up and managing patients, with evidence of good outcomes, where applicable.
Although a European reference network should meet most of the above criteria, their comparative relevance will depend on the particular disease or group of diseases covered. New centres that meet all the conditions should be able to join a network at any time.
Another important principle is to respect the national governments' primary responsibility for organising, financing and delivering healthcare. As national authorities are best placed to oversee and keep regular contact with the expert/reference centres located on their territory, they should play an active role in the process.
Directive 2011/24/EU of the European Parliament and of the Council of 9 March 2011
Article 12 of the Directive 2011/24/EU of the European Parliament and of the Council of 9 March 2011

on the application of patients' rights in cross-border healthcare gives incentives to Member States to reinforce the continued development of European Reference Networks (ERN). Recital 54 of the Directive further clarifies that the main added value of the ERN and therefore of the Centres of Reference is to facilitate improvements in access to diagnosis and delivery of high-quality, accessible and cost-effective healthcare in the case of patients who have a medical condition requiring a particular concentration of expertise or resources, particularly in medical domains where expertise is rare. It further clarifies that ERN could also be focal points for medical training and research, information dissemination and evaluation, especially for rare diseases. Article 12.4(a) of the Directive requires the Commission to adopt, via delegated acts, a list of criteria that the networks must fulfil, and the conditions and criteria which providers wishing to join networks must fulfil.
The Commission is also required to develop and publish criteria for establishing and evaluating ERN and it must facilitate the exchange of information and expertise on the establishment of the networks and of their evaluation. These two points are to be done via implementing acts. It is important to point out that the Directive is not aiming to "create" new centres, but to identify already established centres of expertise and to encourage voluntary participation of healthcare providers in the future ERN. To prepare these acts, the Commission will carry out appropriate consultations. In respect of delegated acts, the Commission will create an expert group to act as a forum for this consultation. This expert group will consist primarily of national experts of all Member States. In the case of the implementing acts the Commission will be assisted by the Committee on cross-border healthcare composed of Member States representatives created the 21st of June 2011.
See: http://ec.europa.eu/health/cross_border_care/legislative_framework/index_en.htm

български (bg) čeština (cs) dansk (da) Deutsch (de) eesti keel (et) ελληνικά (el) español (es) français (fr) hrvatski (hr) italiano (it) latviešu valoda (lv) lietuvių kalba (lt) magyar (hu) Malti (mt) Nederlands (nl) polski (pl) português (pt) română (ro) slovenčina (sk) slovenščina (sl) suomi (fi) svenska (sv)
Diagnosis and care: how can centres of reference best serve rare disease patients?
In the RAPSODY (Rare Disease Patient Solidarity) project, eleven workshops took place in Europe, during March and April 2007 , with the objective of opening or continuing dialogue between patient representatives, health policy makers and health care professionals about national centres of expertise and European reference networks of centres of reference for rare diseases.
After each meeting, a synthesis was written and the responses to the main questions addressed were presented at the European Workshop on Centres of Expertise and Reference Networks for Rare Diseases (July 12th-13th 2007). The reflection was based on the report

(379 KB) from the Working group of the Rare Diseases Task Force first published in September 2005 and updated in December 2006.
Participants at the workshops were first asked to respond to the following questions:
From the patient's organisations point of view European Reference Networks (ERN) should
(1) Have professional qualification and clinical and scientific experience;
(2) Be committed to cooperate & share information;
(3) Permit patient's access to a multidisciplinary team of experts;
(4) Pay attention tocoordination between professionals and a global approach (holistic, comprehensive) between medical and social levels;
(5) Agree best practice, standards and guidelines for diagnosis and treatment;
(6) Disseminate of European reference diagnostic and therapeutic protocols to ensure equity at EU level;
(7) Perform education, information, communication activities to empower patients;
(8) Collaborate with patient organisations;
(9) Be initially evaluated and accredited at EU level and regularly assessed; and
(10) Be aware of the importance of flexibility as to the types of centres belonging to the networks and their geographical location.
See Summary of Proposal (Draft for discussion) "Expectations and Eligibility Criteria for European Reference Network of Centres of Expertise for Rare Diseases"

(109 KB) presented to the European Conference on Rare Diseases (Lisbon, November 2007).
See Final Report of the European Workshop on Centres of Expertise and Reference Networks for Rare Diseases (July 12th-13th 2007)

.
Projects selected for funding in 2007 as reference networks pilot projects
1. Improving Health Care and Social Support for Patients and Family affected by Severe Genodermatoses – TogetherAgainstGenodermatoses (TAG)
Coordinated by the Fondation René Touraine (FR)
The project aims at improving the delivery of health care and social support for patients and families affected by severe genodermatoses by getting together the stakeholders from the EU Member States and the candidate countries.
The project will identify and participate in three conferences of the main stakeholders, build multidisciplinary and European task forces for six groups of diseases, and exchange information on epidemiology, prevention, diagnosis and health care.
The project will structure national registries for epidemiology, define guidelines, list available resources and expertise and assess costs. TAG will also enter into discussion with the pharmaceutical companies; support development of community networks, a network of centres of expertise, and a network of patients' associations.
2. European network of paediatric Hodgkin's lymphoma – European-wide organisation of quality controlled treatment
Project Leader: University of Leipzig, Germany
Building on the experience from national trials for paediatric Hodgkin's lymphoma (PHL) experts from 12 EU countries decided on a common protocol to individualise PHL treatment. Treatment decisions depend on exact staging and early response assessment using CT, MRI and PET. Due to limited experience with this rare disease in local hospitals, participating countries decided either to join a central reference system (10 countries), successfully working in Germany since 1990, or to build up own systems (France and Poland). The project facilitates the establishment of a central reference system including all clinical, CT, MRI and PET data from all patients providing the basis for future guidelines.
3. European Network of Reference for Rare Paediatric Neurological Diseases (NEUROPED)
Project Leader: European Network for Research on Alternating Hemiplegia, Austria
NEUROPED focuses on a number of conditions, among which Alternating Hemiplegia of Childhood (AHC), Narcolepsy and Rare Surgically Treatable Epileptic Syndromes (RSTES) to include Tuberous Sclerosis, Sturge-Weber, Hypothalamic hamartoma, Landau- Kleffner syndrome and Rasmussen's encephalitis. A team of 13 partners from 9 European countries collaborate to:
(1) Establish a European Reference Network on Rare Nervous System Disorders in Children;
(2) Integrate Patients in the European Network;
(3) Identify main research, health care and social needs per each of selected diseases;
(4) Develop audited guidelines on diseases of rare nervous system in children with paroxysmal attacks;
(5) Build European-wide patient registries for prospective studies on AHC, Narcolepsy and RSTES;
(6) Identify specific ethical issues and Best Practice related to field, the Network and the use of patient registries; and
(7) Spread the Network expertise throughout Europe.
4. A reference network for Langerhans cell histiocytosis and associated syndrome in EU
Project Leader: Assistance Publique Hôpitaux de Paris, France
The EURO HISTIO NET 2008 project aims to set up a network for those reference centres organising care and clinical research for Langerhans Cell Histiocytosis (LCH) and associated syndromes in each individual EU country. It will share and disseminate the knowledge and experience of different European LCH centres through the realisation of 3 objectives:
(1) Set up a web portal to improve the quantity and quality of information exchange;
(2) Produce guidelines for diagnosis, follow up and therapy for LCH and associated syndromes and guidelines for tissue banking in order to enhance basic research in this field; and
(3) Set up an international data base in order to improve the level of knowledge about the epidemiology and risk factors for short term and long term sequelae, in order to determine better therapeutic measures.
See web site of the Euro-Histio-Net Project
Projects selected for funding in 2006 as reference networks pilot projects
Projects to develop networks:
1. European Centres of Reference Network for Cystic Fibrosis (ECORN-CF).
Project leader - Klinikum der Johann Wolfgang Goethe-Universität, Germany. This project facilitated access to specific healthcare aids for patients with rare diseases, in particular:
1. information on medical and psychosocial aspects of the disease,
2. advice for patients, relatives and the professional healthcare team,
3. expertise regardless of patient and/or healthcare professionals' place of residence and native language,
4. referrals to patient organisations and improvement of patient decision making aids,
5. accepted European guidelines and monitoring of adherence to them, and
6. quality assurance measures to raise levels of expertise to the highest European standards.
The general principles of this model can be extracted to formulate rules and construction guidelines. The financial figures can be extrapolated to calculate the possible costs and benefits of upscaling the model to cover either a number of rare diseases; all relevant rare diseases, or all diseases requiring specific expertise that can not be expected to be available in all EU countries.
See web site of the European Centres of Reference Network for Cystic Fibrosis (ECORN-CF)
2. European Network of Centres of Reference for Dysmorphology.
Project leader: University of Manchester, UK.
Main objectives were to:
1. Form a network of existing centres of reference for dysmorphology, raising standards for diagnosis, management and information dissemination and serving as a demonstration project for other networks,
2. Develop an electronic dysmorphology diagnostic network of expert opinions based on an EU-funded system for skeletal disorders that has been proven in practice and can serve as a model for networks covering other groups of rare diseases,
3. Develop and implement management strategies for selected dysmorphic syndromes,
4. Disseminate information on best practice in managing selected syndromes through existing European information networks and reference centres.
See web site of the European Network of Centres of Expertise for Dysmorphology
Projects including activities that aim to develop networks:
1. Patient Associations and Alpha1 International Registry (PAAIR).
Project leader: Stichting Alpha1 International Registry, the Netherlands.
The aim of PAAIR was to provide the EU with an example of how individuals involved in a rare disease can equip themselves with a comprehensive set of activities to improve diagnosis, care and treatment. To this end, the applicants collected and stored in an existing online database cross sectional, prospective data on general health- and disease-related items. The idea was to analyse the network's impact on the disorder's morbidity and mortality and early diagnosis. The strategic objectives were:
1. map the new EU countries to check eligibility for membership of the doctors' group (AIR) or the patient organisation (Alfaeurope),
2. compare the standards of the centres already in the AIR network and the centres identified in the new EU countries with the requirements for Reference Centres as defined by the Rare Diseases Task Force working group and adopted by the High Level Group on Health Services and Medical Care,
3. set up interaction between national patient and doctor/scientist bodies (AIR), to generate a model of doctor-patient interaction in three EU countries (the Netherlands, Italy and Germany),
4. establish a European patient body with legal status for the specific rare condition, and
5. investigate the AIR network's impact on the disorder's morbidity and mortality and early diagnosis, as compared with what is known from the literature.
See web site of Alpha One International Registry (AIR)
2. European Porphyria Network - providing better healthcare for patients and their families (EPNET).
Project leader: Assistance Publique - Hôpitaux de Paris, France.
The aim of the EPNET project was to set up a functional network of specialist porphyria centres, each conforming to agreed quality criteria. EPNET drew up consensus-agreed information on all porphyrias, translated it into patients' languages, standardised the evidence base for advice on drug use in porphyrias, monitored the diagnostic performance by external quality assessment, and collected epidemiological data for national public health authorities and the EU.
The overall aim was to (a) develop a common approach to the diagnosis and clinical management of porphyrias throughout the EU, so that patients, their families and healthcare professionals would have easy access to evidence based, consensus-agreed information and support in their own languages, and (b) provide national public health authorities and the EU with new epidemiological data on acute porphyrias.
The EPNET project had four key strategic objectives:
1. provide, on a dedicated website, up-to-date information on all porphyrias for patients, their families and healthcare professionals, in their own language,
2. provide improved, evidence-based, information on the selection of drugs for use in acute porphyrias,
3. promote better definition and classification of porphyrias by establishing a European network of diagnostic and clinical advisory centres, each conforming to agreed clinical and biological quality criteria, and
4. collect and pass on to national public health authorities and the EU epidemiological data on all porphyrias and their main complications.
The overall objective was to set up an effective and functioning network of specialist porphyria centres (EPNET) which, in each participating country, comprise of healthcare professionals in public hospitals and laboratory facilities that are fully dedicated to porphyria management.
See web site of the European Porphyria Initiative - European Porphyria Network
See web site of the Drug Database for Acute Porphyria
3. Establishment of a European Network of Rare Bleeding Disorders
Project leader - Università degli Studi di Milano, Italy
Treating patients with rare bleeding disorders during bleeding episodes or surgery is a challenge because of the lack of experience, paucity of data, non-availability of factor concentrates for some deficiency states and the possible occurrence of severe complications, which can be minimized by assessing the risks of bleeding and thrombosis and/or using haemostatic means other than blood components, or no therapy at all.
The international database on these disorders - the Rare Bleeding Disorders Database (RBDD) - is structured to report clinical, laboratory (specific and advanced coagulation tests), genetic (mutation detection, in vitro expression study, and requirements for prenatal diagnosis) and therapeutic data. However, the data collected is not sufficient to extract useful information that can improve diagnosis and treatment of such disorders by providing evidence-based diagnostic and therapeutic guidelines. Therefore the aim of the project was to set up a European network among treatment centres, increasing the available data and ultimately filling the gap between clinical data and practice and providing a secure source of information for clinical surveys by national and supranational health bodies.