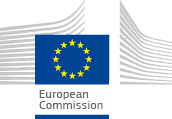 European Commission

Public health
Accessibility tools
Service tools
Language selector
EU Health Programme 2014-2020
On 21 March 2014, the Third Health Programme (Regulation (EU) No 282/2014 of the European Parliament and of the Council of 11 March 2014 on the establishment of a third Programme for the Union's action in the field of health (2014-2020) and repealing Decision No 1350/2007/EC) was published in the Official Journal of the European Union. It entered into force one day after its publication in the Official Journal. It is available in all EU official languages on EUR-lex (reference L 86, Volume 57, 21 March 2014).
On 26 February the European Parliament had adopted the Commission proposal for the establishment of the third Health Programme 2014-2020:
On 9 November 2011, the European Commission adopted a legislative proposal for the 3rd multi-annual programme (2014-2020)

(256 KB)

български (bg) čeština (cs) dansk (da) Deutsch (de) eesti keel (et) ελληνικά (el) español (es) français (fr) Gaeilge (ga) italiano (it) latviešu valoda (lv) lietuvių kalba (lt) magyar (hu) Malti (mt) Nederlands (nl) polski (pl) português (pt) română (ro) slovenčina (sk) slovenščina (sl) suomi (fi) svenska (sv) . The new programme will help EU countries respond to economic and demographic challenges facing their health systems and enable citizens to stay healthy for longer.