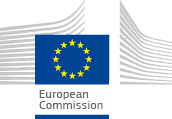 European Commission

Public health
Accessibility tools
Service tools
Language selector
How does it work?
The priority areas and criteria for funding actions under the health programme are set out each year in a work plan.
On this basis, a call for proposals is published, detailing the different types of funding schemes available and the procedures to follow.
Calls for tenders are also published all year round.
Interested organisations are invited to submit their work programme and proof of their financial and operational capacity. Applications are then evaluated and grants offered on a competitive basis.
Proposals are evaluated by the Commission and the Consumers, Health and Food Executive Agency, assisted by external experts.
External experts are selected through calls for expression of interest.
Each year, the proposals to be co-funded are announced in an awarding decision. Applicants whose proposals have been highly ranked are invited to negotiate a financial contribution in the form of a grant agreement.