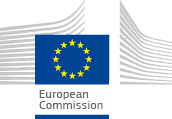 European Commission

Public health
Accessibility tools
Service tools
Language selector
Call for Proposals 2013
The work plan for 2013 for the second programme of Community action in the field of health was adopted on 28 November 2012 and published in the Official Journal on 8 December 2012. The work plan sets out the activities to be co-financed from the work plan.
Below you can find more information on how to apply for EU co-financing for projects, conferences, joint actions with Member States and operating grants for non-governmental organisations.
The deadline for submission of proposals is 22 March 2013.