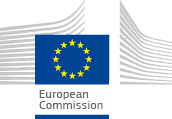 European Commission

Public health
Accessibility tools
Service tools
Language selector
Preparedness and response
Serious cross-border health threats
According to Decision 1082/2013/EU on serious cross border health threats, the EU Member States consult each other within the Health Security Committee (HSC) and in liaison with the Commission with a view to exchanging information as regards serious cross border health threats and coordinating their response.
Polio
Latest update: 27.05.2014
Middle East Respiratory Syndrome Coronavirus (MERS-CoV)
Latest update: 03.06.2014
Outbreak of ebola virus disease in Western Africa - Information for travellers
Latest update: 22.04.2014
During an audio-conference on 11 April 2014, the HSC discussed the currently ongoing outbreak of the Ebola Virus Disease in Western Africa and requested that information for travellers travelling to and from the affected areas should be provided by the European Centre for Disease Prevention and Control.
A traveller advice leaflet is available in all EU languages

(172 KB)

български (bg) čeština (cs) dansk (da) Deutsch (de) eesti keel (et) ελληνικά (el) español (es) français (fr) hrvatski (hr) italiano (it) latviešu valoda (lv) lietuvių kalba (lt) magyar (hu) Malti (mt) Nederlands (nl) polski (pl) português (pt) română (ro) slovenčina (sk) slovenščina (sl) suomi (fi) svenska (sv) .