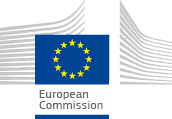 European Commission

Public health
Accessibility tools
Service tools
Language selector
Preparedness and response
Health Security Committee activities
Priority issues
detection and communication – preparedness requires timely detection and rapid distribution of information to relevant stakeholders.
threat and risk assessment – HSC collects data on threats and risks from relevant EU agencies, and shares these with national authorities.
preparedness – HSC seeks to expand national capacity for preparedness by offering technical assistance and guidelines.
scientific advice – responding to a public health crisis requires rapid mobilisation of experts, and expert opinions are shared via alert and communication systems.
crisis management and testing of plans– with the help of national authorities the HSC has developed protocols and guidelines for best preparedness practices and has tested emergency plans through several exercises.
cooperation – HSC supports preparedness across sectors and internationally, supporting and promoting the WHO International Health Regulations and creating links between alert systems across Europe and more globally.
A more detailed description of the priorities and activities of the HSC can be found in the Commission Staff Working Document Health Security in the European Union and Internationally

(82 KB).
Examples of HSC activities