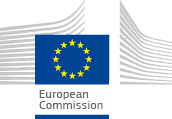 European Commission

Public health
Accessibility tools
Service tools
Language selector
Preparedness and response
Outbreak of ebola virus disease in Western Africa
This page has moved ! If you are not redirected please click here.
Latest update: 29.08.2014
According to Decision 1082/2013/EU on serious cross border health threats, the EU Member States consult each other within the Health Security Committee (HSC) and in liaison with the Commission with a view to exchanging information as regards serious cross border health threats and coordinating their response.
Information for travellers
The Health Security Committee adopted at its meeting of 22 August 2014 the revised version of the document "Ebola virus disease – Information to travellers

(122 KB)

български (bg) čeština (cs) dansk (da) Deutsch (de) eesti keel (et) ελληνικά (el) español (es) français (fr) hrvatski (hr) italiano (it) latviešu valoda (lv) lietuvių kalba (lt) magyar (hu) Malti (mt) Nederlands (nl) polski (pl) português (pt) română (ro) slovenčina (sk) slovenščina (sl) suomi (fi) svenska (sv) ".
Related links