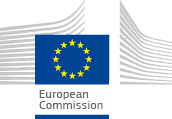 European Commission

Public health
Accessibility tools
Service tools
Language selector
Preparedness and response
The Health Emergency & Disease Information System (HEDIS)
| | |
| --- | --- |
| | Preparedness exercises run by the Commission Health Threats Unit in 2005 showed the need for a central point where all involved parties could get at any time an overview of the situation on an identified health threat. This is why the Health Emergency & Diseases Information System (HEDIS) has been developed by the European Commission Joint Research Centre (JRC) in collaboration with the Health and Consumer protection Directorate General (DG SANCO) in order to support DG SANCO and Member States during disease outbreaks and health emergencies. |
HEDIS is a Web-based portal with restricted access offering a central destination and jumping off point for all the information derived from various sources (with real-time updates from MediSys, WHO, OIE,…), communication tools, access to Geographic Information Systems (GIS) and modeling applications allowing European stakeholders responsible for health threats response to consult and exchange health-related information in a structured and predictable manner.
Being informed about the evolution of the crisis
For each new crisis a dedicated sub-portal is generated where stakeholders can find all information related to the threat:
Relevant news, reports and scientific advices from various sources. (Commission, ECDC, WHO, EMM,…
Maps locating events
A logbook presenting a timeline of actions taken concerning the specific threat
Communicating, sharing and exchanging information
Information technology provides many possibilities for users to share information. The HEDIS platform regroups a set of tools especially designed to this purpose such as:
A Forum for communication between stakeholders
A Secure document repository for sensitive document storage
Questionnaires used for asking information to stakeholders on particular subjects and gathering answers
Alerting systems (E-mail, SMS, Fax)
A Calendar application for event scheduling
A notice board to attract users' attention on last and most important events or documents
Locating an event
Various mapping tools are also available allowing geo-localization of events and creation of maps.
Evaluating the situation
Some tools have been developed to allow HEDIS users to evaluate real or hypothetical situations:
Mathematical models have become important tools in analyzing the spread and control of infectious diseases and assist decision makers in taking proper preparedness and prevention measures.
Interactive Disaster Analysis System providing analysis of the surroundings of a given event (population, activities, hospitals,…)
Hospitals database containing location and other information about European hospitals