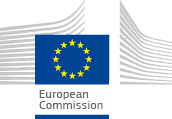 European Commission

Public health
Accessibility tools
Service tools
Language selector
Preparedness and response
Stakeholder consultation on health security in the European Union
Policy field:
Public Health

Target group(s)
National, regional and local authorities, health institutions, NGO's, interest groups, enterprises and individual stakeholders are welcome to provide comments to this consultation.

Period of consultation:
From 04.03.2011 to 31.05.2011

Objective of the consultation
The aim of this consultation is to seek the views of stakeholders on what action the European Commission should take to protect EU citizens more effectively against serious cross-border health threats. The Council of the European Union invited Member States in 2010 to further improve their coordination and collaboration in facing serious cross-border health threats, including a coherent approach to preparedness and response to pandemic influenza and to other public health emergencies of international concern. This implies reinforced preparedness, ensuring coherent risk assessment and risk management as well as improving the coordination of public communication on any matter related to health-related crisis involving or likely to threaten more than one Member State.
Reference documents and other, related consultations
- Glossary

(22 KB).

- Commission Staff Working Document on lessons learnt from the H1N1 pandemic and on health security in the European Union of 18 November 2010

(116 KB)

български (bg) čeština (cs) dansk (da) Deutsch (de) eesti keel (et) ελληνικά (el) español (es) français (fr) italiano (it) latviešu valoda (lv) lietuvių kalba (lt) magyar (hu) Malti (mt) Nederlands (nl) polski (pl) português (pt) română (ro) slovenčina (sk) slovenščina (sl) suomi (fi) svenska (sv) .

- Commission Staff Working Document on Health Security in the European Union and Internationally of 23 November 2009

(82 KB).

- Council Conclusions on Lessons learned from the A/H1N1 pandemic – Health security in the European Union, 13 September 2010

.

- Council Conclusions on health security, 16 December 2008

.

- Press release of the Council Meeting on Employment, Social Policy, Health and Consumer Affairs, 22 February 2007

.


Results of consultation and next steps
An analysis of responses received was undertaken and a report was prepared by the Commission.

The key outcome of the stakeholder consultation is that an overwhelming majority of respondents strongly argue for having all serious cross-border health threats included in the EU health security policy. Preparedness planning, risk assessment and risk management (including communication) are the main areas developed in the report. In addition, the Health Security Committee (HSC) is seen as a useful platform for public health risk management and risk communication as well as for coordinating at EU level the response to public health consequences of serious cross-border health threats.

The report is available here

(266 KB).

The results of this consultation will be used to inform the impact assessment for the Health Security Initiative.