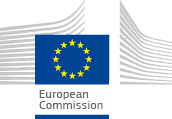 European Commission

Public health
Accessibility tools
Service tools
Language selector
Mental health and Well-being - EU-level activities
Mental health is addressed by Commission policies, European Parliament acts and statements of the Council of Ministers.
Commission policies
Mental health in the population is important for the successful implementation of several Community-policies, and at the same time it is influenced by them.



Commission Green Paper "Improving the Mental Health of the Population. Towards a Strategy on mental health for the EU"

(327 KB)

čeština (cs) dansk (da) Deutsch (de) eesti keel (et) ελληνικά (el) español (es) français (fr) italiano (it) latviešu valoda (lv) lietuvių kalba (lt) magyar (hu) Malti (mt) Nederlands (nl) polski (pl) português (pt) slovenčina (sk) slovenščina (sl) suomi (fi) svenska (sv) .


Green Paper Consultation – Responses and Summary Reports


European Pact for Mental Healh and Well-being

(126 KB)

Deutsch (de) français (fr) magyar (hu)


Commission policies and mental hea
European Parliament acts on mental health
The European Parliament adopted two Resolutions addressing Mental Health:



European Parliament resolution on Mental Health ,19 February 2009
Council of Ministers
A number of Council acts have been adopted on mental health or have addressed mental health among other issues.


European-level advisory bodies
European Economic and Social Committee


A number of Opinion from 2006

(131 KB)

Committee of Regions

European Agencies



Dublin Foundation for the Improvement of Living and Working Conditions


Second European Quality of life Survey 2007


European Agency for Safety and Health at Work (Bilbao Agency)


Topic page on Stress and Psychosocial Risk


European Union Agency for Fundamental Rights (FRA)
Projects
Mental health is addressed by projects under different financial Community instruments.

Information about ongoing project activities under the EU Public Health Programme can be found in the project database of the European Agency for Health and Consumers

An overview of past and current project activities under the EU Public Health Programmes and other EU-financial instruments can be found on the website of the SUPPORT-project.