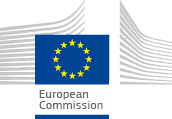 European Commission

Public health
Accessibility tools
Service tools
Language selector
Mental Health in Europe - New Challenges, New Opportunities
The overall goal of this conference is to analyse the challenges and opportunities for promoting mental health within the European Union in its current situation, including the forthcoming enlargement of the Union. A special focus will be the following four areas which are particularly important regarding mental health in this context, namely:
the economic and social impact of mental ill-health;
the impact of transitions (both on societal and individual level) on mental health;>
establishment of a supportive infrastructure, including relevant information system, needed for promotion of mental health and prevention of common mental disorders; and
prevention of premature mortality (especially suicide), including prevention of abuse problems.
The expected outcome of the conference will be conclusions and concrete recommendations in these fields for both the European Union and the existing and forthcoming Member States.
The conference is jointly organised by the DG Health and Consumer Protection of the European Commission, the Finnish National Research and Development Centre for Welfare and Health, the Department of Health of the Basque Government, the University of Deusto and the European Regional Office of the WHO. The participants to the conference will include representatives from the following institutions: European Commission and European Parliament, WHO and other international organisations, Health Ministries of the European countries, civil society organisations in the field of mental health, as well as experts, researchers and professionals in the field of mental health promotion and prevention of mental health problems.
The aforementioned four areas will constitute the themes to be presented and discussed in plenary sessions and workshops at the conference. The keynote speakers for the different themes will be Martin Knapp, Dainius Puras, Heinz Katschnig and Iveta Bluka.
Further information:
On programme:
Professor Ville Lehtinen,
STAKES, Kanervatie 18,
FIN-20540 TURKU,
Finland;
Phone and fax: +358 2 2501 570;
E-mail:
ville.lehtinen@stakes.fi
General information:
Izaskun Azueta,
University of Deusto,
Avda. de las Universidades 24,
48007 Bilbao,
Spain
E-mail:
mhconference@soc.deusto.es
Registration and accommodation:
Matilde Elexpuru and Lourdes Barrela,
TISA, Edificio Albia II,
7ª, San Vicente, 8,
48001 Bilbao
Phone no.: +34 94 423 53 36 - fax no.: +34 94 424 74 52
E-mail:
congreso@tisasa.es
Internet:
More information on the conference is also available at:
whttp://www.deusto.es/mhconference