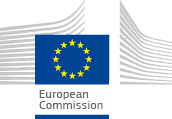 European Commission

Public health
Accessibility tools
Service tools
Language selector
EU-Compass for Action on Mental Health and Well being


EU Compass is a tool for sharing information on mental health situations and activities across the EU.
Fields covered by EU Compass
The Compass contains information on the 5 priority issues in the European Pact for Mental Health and Well-being. It will be developed in parallel with and through the pact conferences on these issues.
The information is divided into 4 categories:

Add policy or good practice to the database
Add report, study, policy recommendation, declaration or implementation commitment