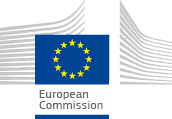 European Commission

Public health
Accessibility tools
Service tools
Language selector
Unique Device Identification (UDI)
The Unique Device Identification (UDI) is a unique number pertaining to a medical device that enables the identification of different types of devices, and the access to useful and relevant information stored in a UDI database. Due to the UDI's specificity, it can make traceability of devices more efficient, allow easier recall of devices, fight against counterfeiting, and improve patient safety.
On September 27, 2007, the Food and Drug Administration Amendments Act of 2007 was signed into law. The Act sets out measures for implementing the UDI system, which will require devices to carry a unique identifier and the UDI to allow identification through both use and distribution. The UDI will not be a substitution, but an addition, to the existing labelling requirements for medical devices.
The European Commission leads an Ad Hoc Working Group at the Global Harmonisation Task Force (GHTF) level in order to draft recommendations and guidelines to ensure that the US UDI will be globally compatible. The idea is to promote a global approach in order to avoid discrepancies between the different UDIs produced by the different GHTF/AWHP (Asia Working Harmonisation Party) members.
Reference documents
Questions and terms